Biology Model Introduction
Animal Model.Acupuncture and moxibustion is a traditional Chinese medical treatment, which has been trusted by Chinese at home and abroad for generations.Today, acupuncture works not only for humans, but also for animals.Acupuncture has gained recognition and acceptance in many countries, and veterinarians in the United States are now applying the technique to pets.The American Veterinary Medical .Experimental Animal Models.
Animal Model

Association has approved pet acupuncture as reliable and effective.
In the United States, about 1,000 dogs and cats suffering from rheumatism, inoperable tumors, chronic pain and neurological problems are currently being treated with acupuncture by veterinarians.Pet acupuncture is quietly taking off in the US.
This model shows 72 useful acupuncture points on right side of the dog body marked with numerals. Made of PVC plastic. Used for veterinarian' s reference.

Biology Model Parameters
Product Name:Models Of Animals- Dog Acupuncture Model
Product No.:VIC-601
Size:Life Size
Packing Specification:10pcs/carton, 66x64x35cm, 13kgs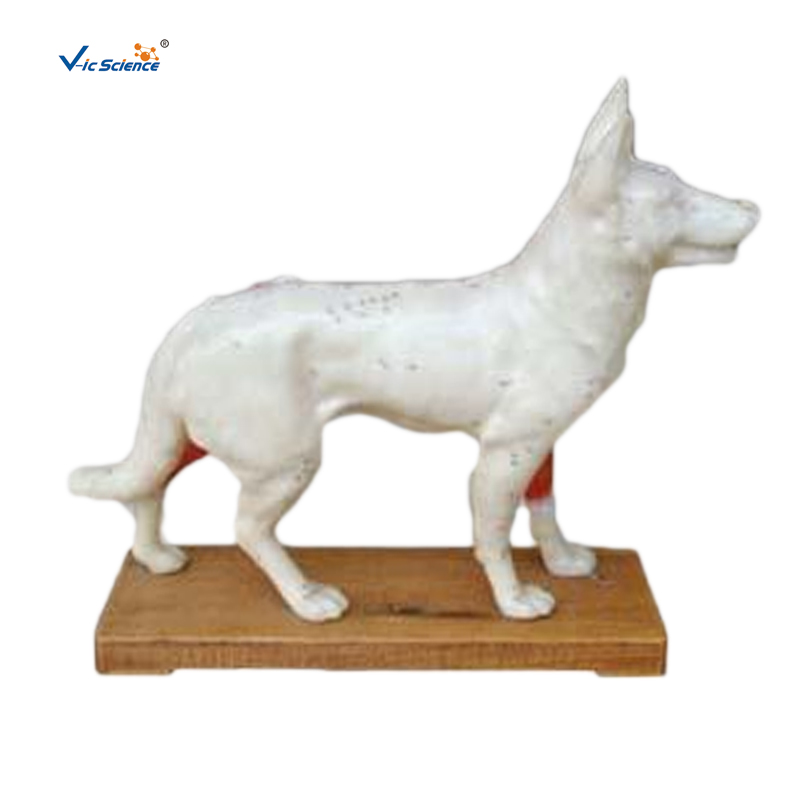 Product Categories : Biology Model > Animal Model