Animal Specimen Introduction
Instructions for frog anatomy organic resin embedded Specimen

1. Made from large live toads.The specimen is embedded in a safe, non-toxic transparent resin block, and the embedded material is transparent organic resin.The content of heavy metals and harmful chemicals in the embedded materials shall be in accordance with the national safety standards for toys. The surface shall be polished and polished, smooth and transparent, and the edges and corners shall be smooth.No bubbles, cuts or scars affecting observation.

2. Turn the skin on the back of the trunk upward to show the distribution of subcutaneous arteries and veins.

3. Cut off the dorsum, abdominal wall and the outer edge of the left lobe of the liver, and show the tongue, stomach, small intestine, rectum, drainage hole, liver, bile, sac and pancreas of the digestive system and lungs of the respiratory system from the dorsal and paternal sides;The circulatory system of the right atrium, the left atrium, the ventricles, the trunk of the arteries, the carotid arch, the branches of the cutaneous arteries, the femoral artery, the anterior cava vein, the external jugular vein, the subclavian vein, the cutaneous vein, the veins above the enteric membrane, the femoral vein and the abdominal vein, the excretory system of the kidneys and the bladder;The spermatic adipose body of the reproductive system.
Animal Specimens For Sale Application
Through the study of specimens, students have a complete understanding of amphibians.
Preserved Specimens Maintenance And Storage

Products should not be exposed to the hot sun.
Insect Specimen Details
1. The stomach
2. The small intestine
3. The rectum
4. The liver
5. The gallbladder
6. The spleen
7. The lungs
8. Ventricular
9. The left atrium
10. The right atrium
11. A truncus arteriosus
12. Pulmonary and splenic arteries
13. The carotid artery
14. Subclavian artery
15. Body arterial arch
16. Dorsal aorta
The common condylar artery
18. Skin artery
19. Anterior vena cava
20. Subclavian vein
21. The jugular vein
22. The abdomen veins
23. The femoral vein
24. Ovary (female) Testis (male)
25. Tubal (female) or vas deferens (male)
26. The kidney
27. The bladder
28. Cloaca
29. The femoral artery

Biological Specimens Image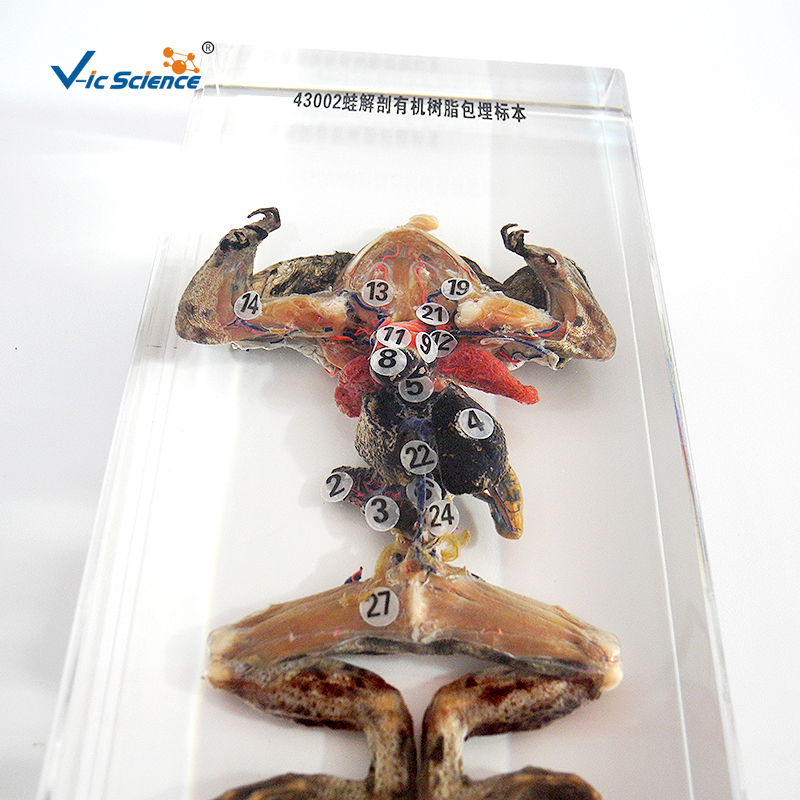 Product Categories : Biology Specimen > Animal Specimen