Medical Nursing Model Introduction
Medical Nursing Training Model

Made of PVC Material, Ensure Longer Service Time.Is a rare tool for Medical Training Teaching ang relevant practical training.No Need Of Assemble, Just Open The Box And Directly Use It. Can be Better Used in meddical nursing Simulation and Has Better Durability.
Medical Training Dummy Details

1) Simulate child leg, flexible joint, can place the suitable operating position.
2) Anatomic landmark clearly, knee joint, patella, tibia, tibial tuberosity.
3) Replaceable puncture skin, Injection module, simulated tibia and femoral vein vessel.
4) Femoral pulse is touchable to locate operation position.
5) Outflow of simulated fluid proves correct puncture position (tibia puncture/ femoral venous puncture).

Nursing Skills Training Parameters
Product Name: Child Bone Marrow Puncture and Femoral Venous Puncture Model
Product No.: VIC-481
Size: Life Size
Packing Specification: 1pcs/carton, 77x28x22cm, 8kgs
Child Birth And Fetus Model Photo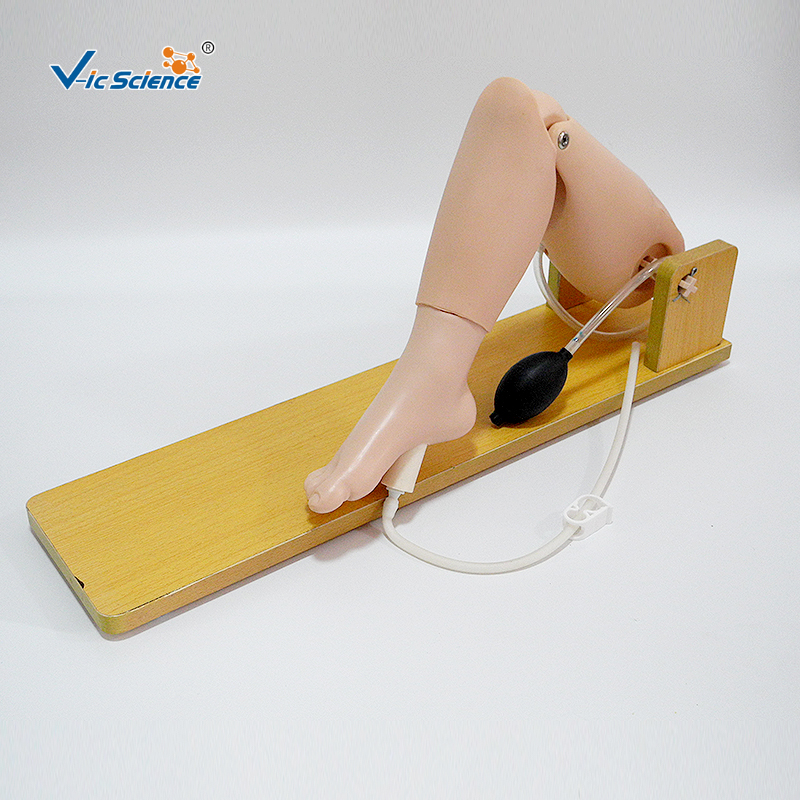 Product Categories : Medical Nursing Model > Child Birth And Fetus Model