Human Anatomy Model Introduction
This Medical Science Model shows the female pelvis during the 40th week of pregnancy with a removable fetus.Human Torso Anatomy Model
Genitourinary System Model Details
Demonstrate normal position of child before birth, female genital organs, human reproductive and urinary systems. A uterus with embryo in 3rd month of pregnancy is mounted on base for study.Surgery Training Model.Torso Anatomy Model
Human Genitourinary Model Parameters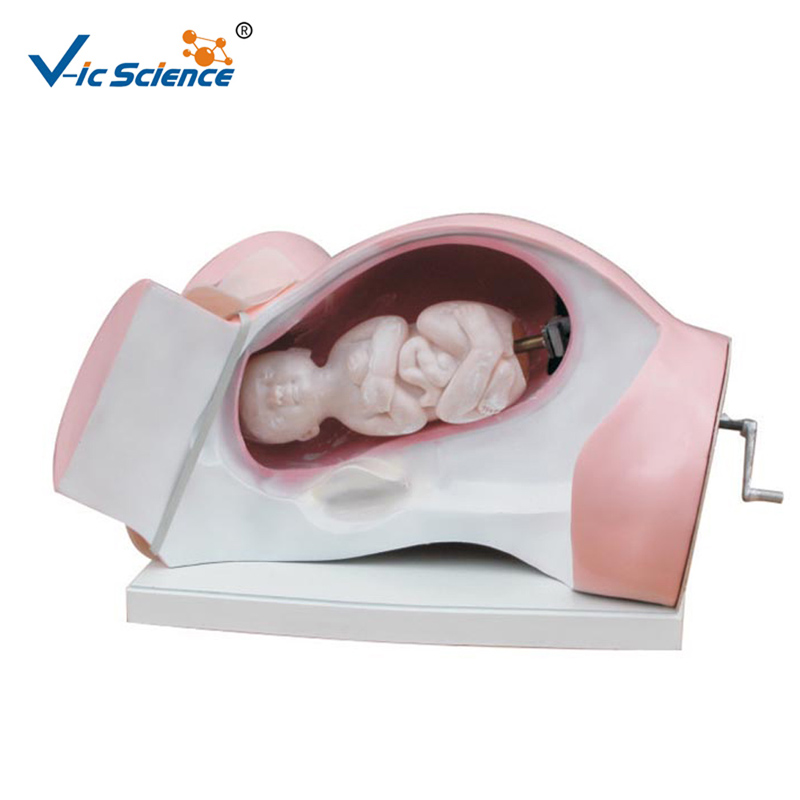 Product Name:Model of Course of Delivery
Product No.: VIC-402
Size: Life-Size
Packing Specification: 1pcs/carton, 65x49x44cm, 10kgs
1, Vertical section model, designed in accordance with the human physiological anatomy structure.
2, Accurate anatomic marks, obvious outline of uterus and body pelvic.
3, Delivery mechanical parts demonstrate the whole delivery process. Including engagement, descending, flexion, internal rotation, extension, restoration, external rotation and shoulder delivery.
4. Simulation birth canal skin, simulate the real delivery situation.
5. The fetal skin is soft and fontanel is visible.

Product Categories : Medical Nursing Model > Child Birth And Fetus Model