Human Anatomy Model Introduction
This Medical Science Model shows the female pelvis during the 40th week of pregnancy with a removable fetus.Different Training Models.
Genitourinary System Model Details
Demonstrate normal position of child before birth, female genital organs, human reproductive and urinary systems. A uterus with embryo in 3rd month of pregnancy is mounted on base for study.Medical Nursing Model.
Human Genitourinary Model Parameters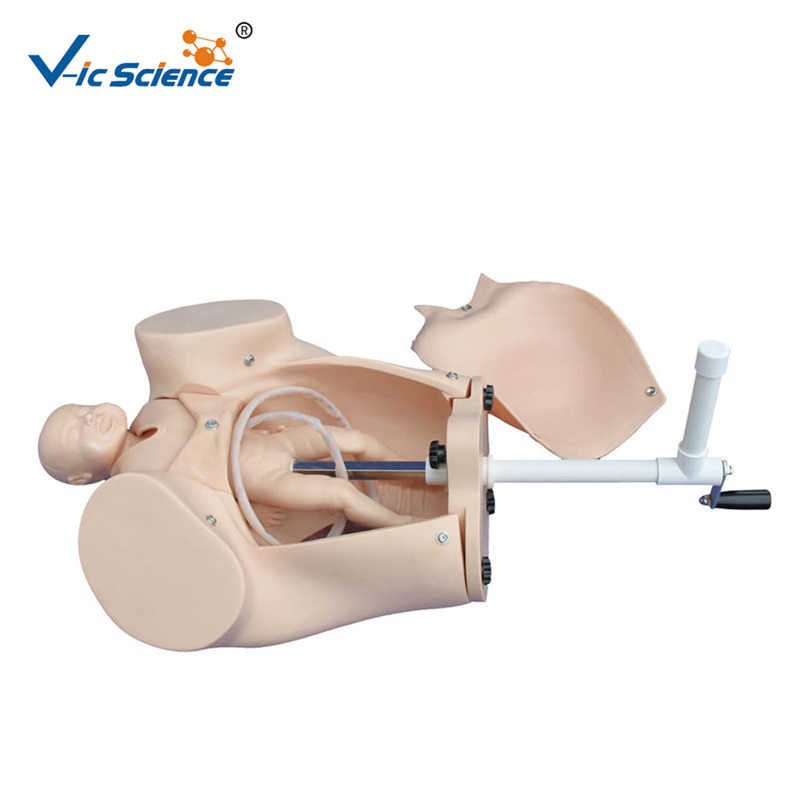 Product Name:Model of Course of Delivery
Product No.: VIC-402A
Size: Life-Size
Packing Specification: 1pcs/carton, 51x28x51cm, 10kgs
1. Demonstrate the whole process of delivery;
2. Demonstrate the fetus, umbilical cord and placenta of vacuum-assisted delivery, flexible fetal joint, and multiple normal and abnormal positions of fetal delivery can be showed;
3. Can practise and master the comprehensive skills of normal labor, abnormal labor (dystocia), midwifery and perineum protection.


Product Categories : Medical Nursing Model > Child Birth And Fetus Model