Human Anatomy Model Introduction
Medical Nursing Training Model

1) Venipuncture position in veins of head and neck.
2) Venipuncture position in median cubital vein, axillary Vein, hand vein in right-left arm.
3) Venipuncture position in umbilical cord, I.V, draw blood, Umbilical cord catheterization.
4) Venipuncture position in right leg, including great saphenous vein, small saphenous vein, transfusion training
5) Buttocks Intramuscular Injection.
6) Obviously outflow of simulated fluid return proves correct puncture position; a same puncture position can withstand hundreds of times repeated puncture but not leakage.
7) Oral and nasal feeding, stomach intubation, suction, also training fixing nasogastric tube, dressings, purification, nursing.

Nursing Manikin Model Parameters
Product Name: Training Theories And Models - Advanced Infant Full Body Venipuncture Simulator
Product No.: VIC-483
Size: Life-Size
Packing Specification: 1pcs/carton, 44x17x35cm, 4kgs
Nursing Skills Training Photos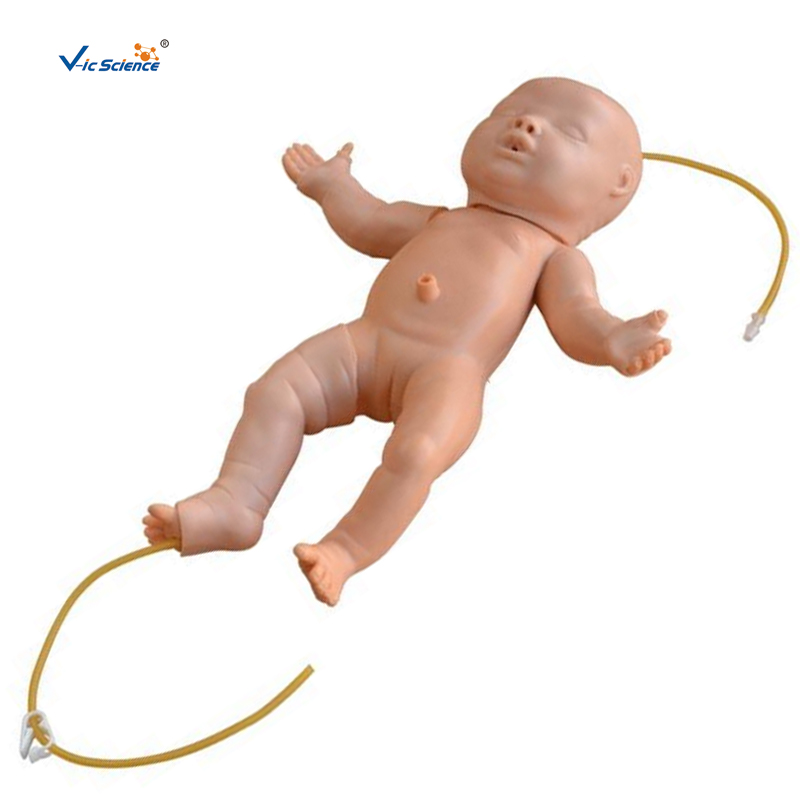 Product Categories : Medical Nursing Model > Child Birth And Fetus Model