Human Anatomy Model Introduction
Blood Circulatory System Model - Anatomy Heart Model

This model shows the external features and internal structures of the heart and its relation with the large blood vessels. A clearer conception of the routes of the systemic and pulmonary circulation can be obtained. Dissectible into 3 parts, 4 times enlarged. Made of PVC plastic.Circulatory Model.

About Circulatory System Model - Heart Anatomy Model knowledge

The heart is a muscular organ in most animals, which pumps blood through the blood vessels of the circulatory system. Blood provides the body with oxygen and nutrients, as well as assisting in the removal of metabolic wastes. In humans, the heart is located between the lungs, in the middle compartment of the chest.Human Circulatory System Model.
Cardiovascular System Model Parameters
Product Name:Circulatory System Model - Jumbo Heart Models
Product No.:VIC-307
Size:25x23x23CM.
Packing Specification:8pcs/carton, 58x45x50cm, 16kgs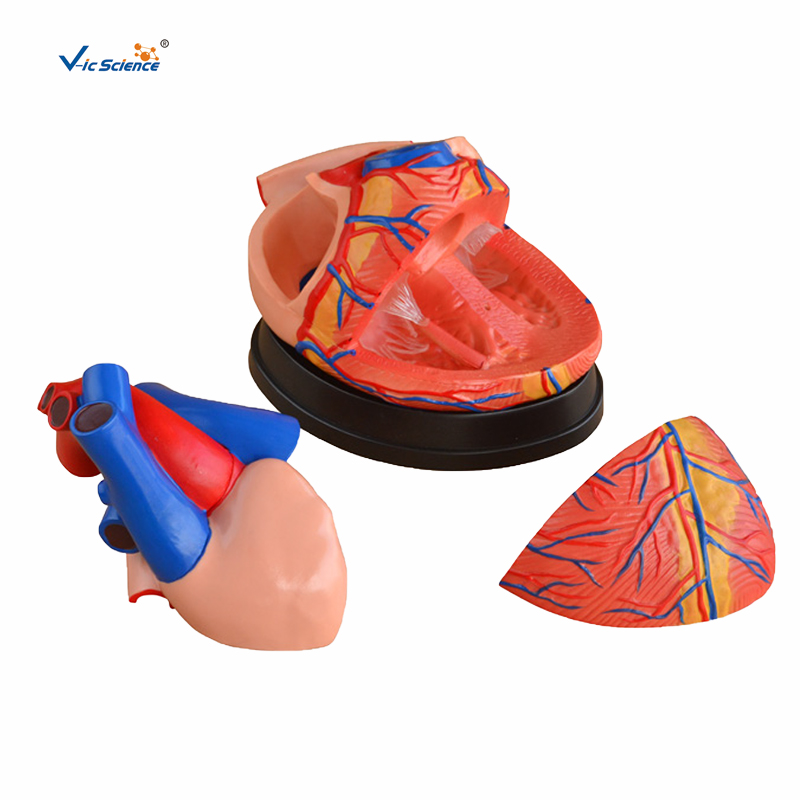 Product Categories : Human Anatomy Model > Circulatory System Model