Human Anatomy Model Introduction
Circulatory System Model - Anatomy Heart Model

Circulatory Model. These two models show the anatomy of human heart with ventricles, atriums, valves, veins, and the aorta in great anatomical detail. The front heart wall is removable to view the chambers and internal structures. Dissectible into 2 parts.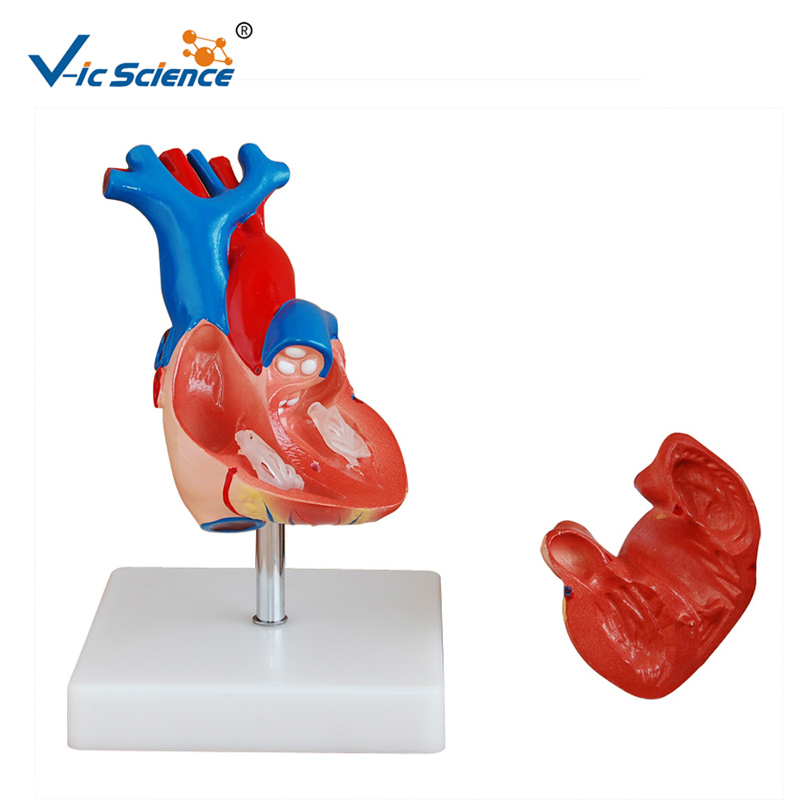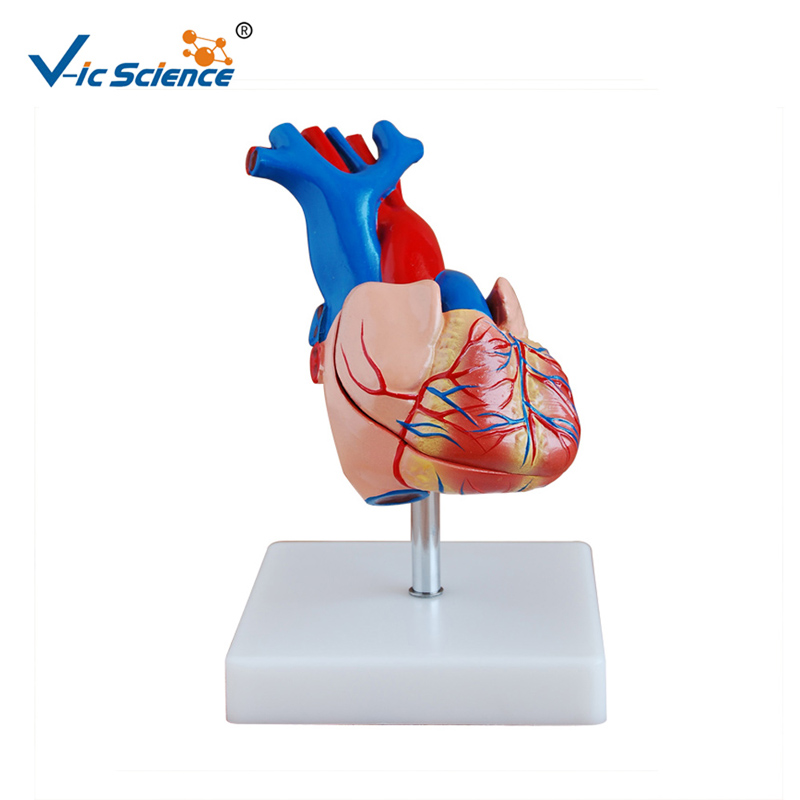 Human Circulatory System Model - Heart Anatomy Model knowledge

The heart is a muscular organ in most animals, which pumps blood through the blood vessels of the circulatory system. Blood provides the body with oxygen and nutrients, as well as assisting in the removal of metabolic wastes. In humans, the heart is located between the lungs, in the middle compartment of the chest.Cardiovascular System Model.Blood Circulatory System Model.
Human Body Models Parameters
Product Name:Lung Anatomy Model - Circulatory Life-Size Heart Model
Product No.:VIC-307A
Size: Life-Size.
Packing Specification:50pcs/carton, 66x30x38cm, 25kgs.
Product Categories : Human Anatomy Model > Circulatory System Model