Human Anatomy Model knowledge
The human heart is situated in the middle mediastinum, at the level of thoracic vertebrae T5-T8. A double-membraned sac called the pericardium surrounds the heart and attaches to the mediastinum. The back surface of the heart lies near the vertebral column, and the front surface sits behind the sternum and rib cartilages. The upper part of the heart is the attachment point for several large blood vessels—the venae cavae, aorta and pulmonary trunk. The upper part of the heart is located at the level of the third costal cartilage. The lower tip of the heart, the apex, lies to the left of the sternum (8 to 9 cm from the midsternal line) between the junction of the fourth and fifth ribs near their articulation with the costal cartilages.

Circulatory System Model Parameters
This model shows external features and internal structures of heart and its relation between large blood vessels. Dissectible into 5 parts, 3 times enlarged.

Circulatory Model Parameters
Product Name: Middle Heart Model
Product No.: VIC-307D
Size: 3 times enlarged
Packing Specification: 8pcs/carton, 51x48x39cm, 12kgs
Human Circulatory System Model Photo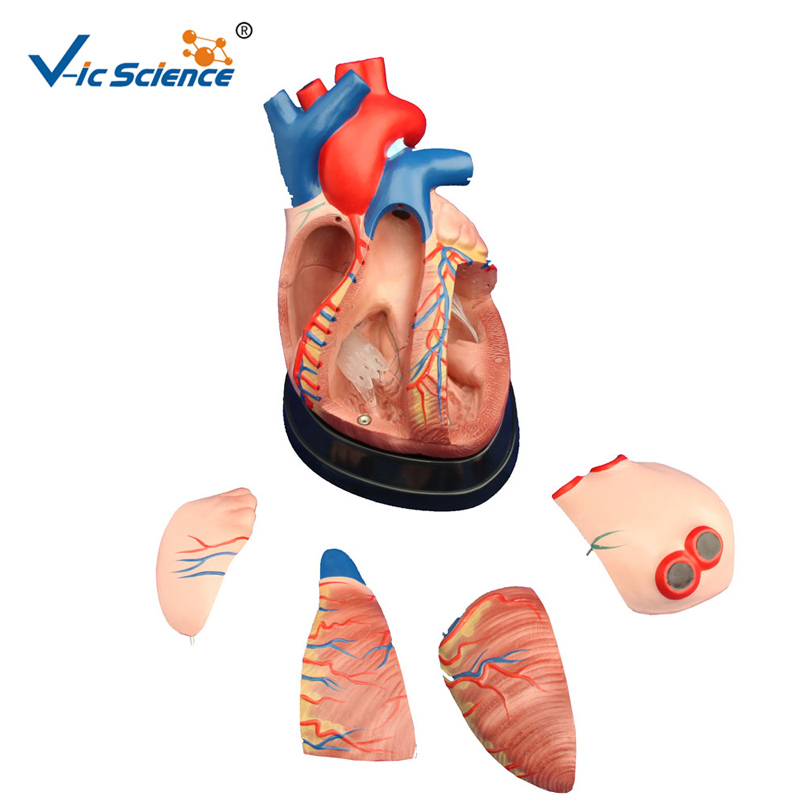 Product Categories : Human Anatomy Model > Circulatory System Model