Human Anatomy Model Introduction
The liver is an organ only found in vertebrates which detoxifies various metabolites, synthesizes proteins and produces biochemicals necessary for digestion and growth. In humans, it is located in the right upper quadrant of the abdomen, below the diaphragm. Its other roles in metabolism include the regulation of glycogen storage, decomposition of red blood cells and the production of hormones.
Human Digestive Model Details

This model shows the basic anatomical structures of the liver. The complex vessels network in the opened liver, displayed in different
colors in the liver model: hilus vessels, the extra-hepatic and intra-hepatic bile ducts. On stand.


Digestive Anatomy Model Parameters
Product Name: Human Body Models Liver Model
Product No.: VIC-311
Size: 23x12.5x26.5CM
Packing Specification: 18pcs/carton, 53x39x55cm, 17kgs
Digestive System Model Photo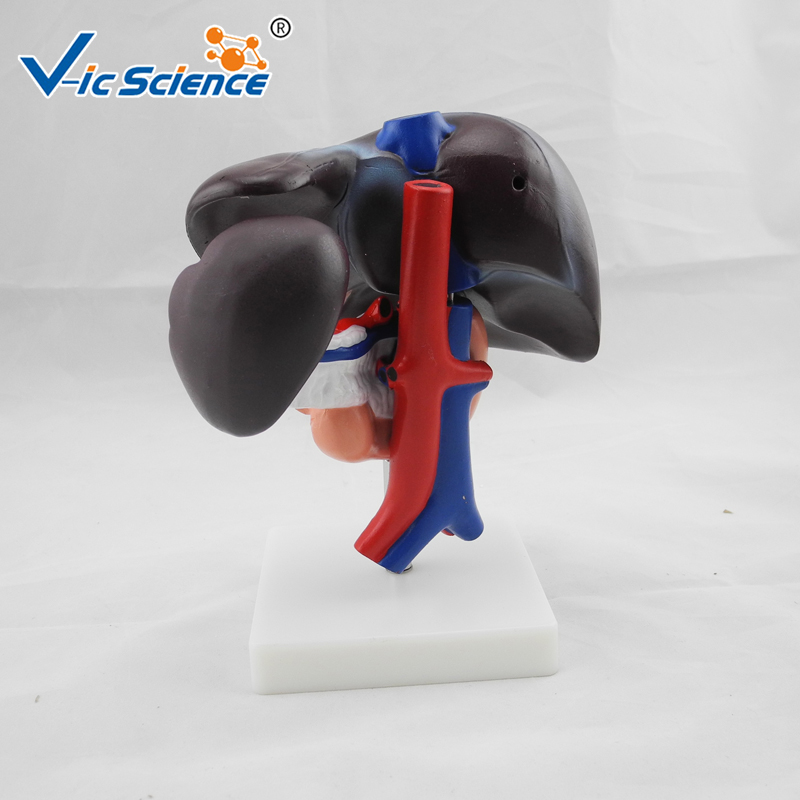 Product Categories : Human Anatomy Model > Digestive System Model