Human Anatomy Model Introduction
The model showing the uterus with embryo and fetus from the first to the ten month pregnancy.Let your students touch and feel the models of the developing fetuses. Educators confirm the positive effect of holding a fetal model.

Genitourinary System Model Details
The model consists of 10 parts and show the relationship between fetus and uterus during the gestation period. Dimension: Natural size,
on the base.

Human Genitourinary Model Parameters
Product Name: Urinary System Model The Development Process for Fetus
Product No.: VIC-414
Size: Life-Size
Packing Specification: 1set/carton, 77x41x33cm, 11kgs
Genitourinary Model Photo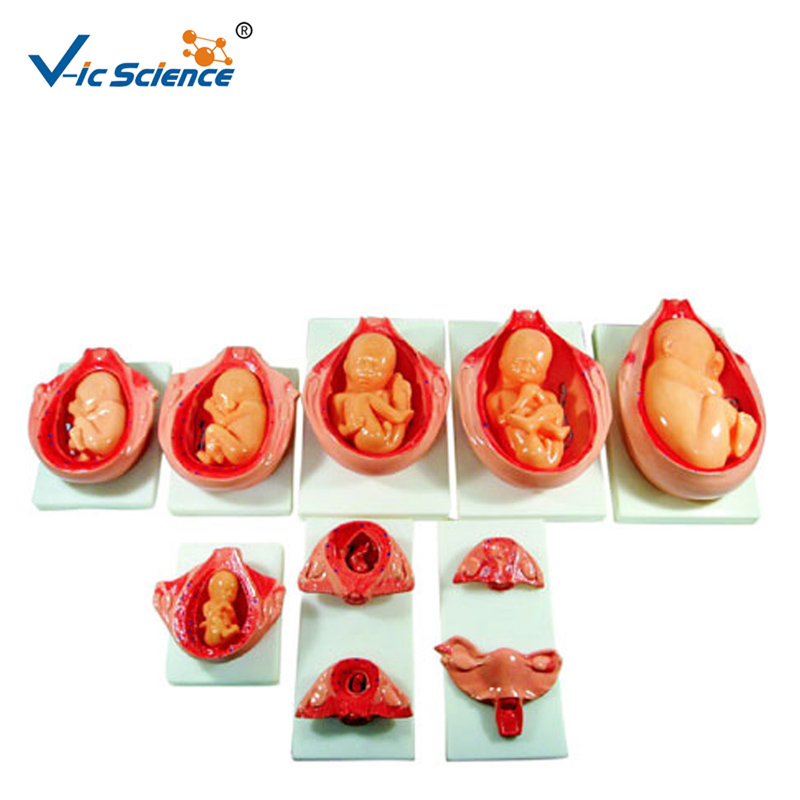 Product Categories : Human Anatomy Model > Genitourinary System Model