Human Anatomy Model Introduction
The kidneys are two bean-shaped organs found in vertebrates. They are located on the left and right in the retroperitoneal space, and in adult humans are about 12 centimetres (4.7 in) in length. They receive blood from the paired renal arteries; blood exits into the paired renal veins. Each kidney is attached to a ureter, a tube that carries excreted urine to the bladder.
The model showing the uterus with embryo and fetus from the first to the ten month pregnancy.Let your students touch and feel the models of the developing fetuses. Educators confirm the positive effect of holding a fetal model.

Genitourinary System Model Details
The coronary section of the right kidney shows the renal hilus, renal blood vessels, ureter, renal pelvis of the kidney, the renal substance is demonstrated by its medulla and cortex, medullary pyramid, papillae etc. 2 times enlarged.

Human Genitourinary Model Parameters
Product Name: Kidney Model (1 part)
Product No.: VIC-310-1
Size: 20*10*4CM
Packing Specification: 20pcs/carton, 50x35x42cm,11kgs
Genitourinary Model Photo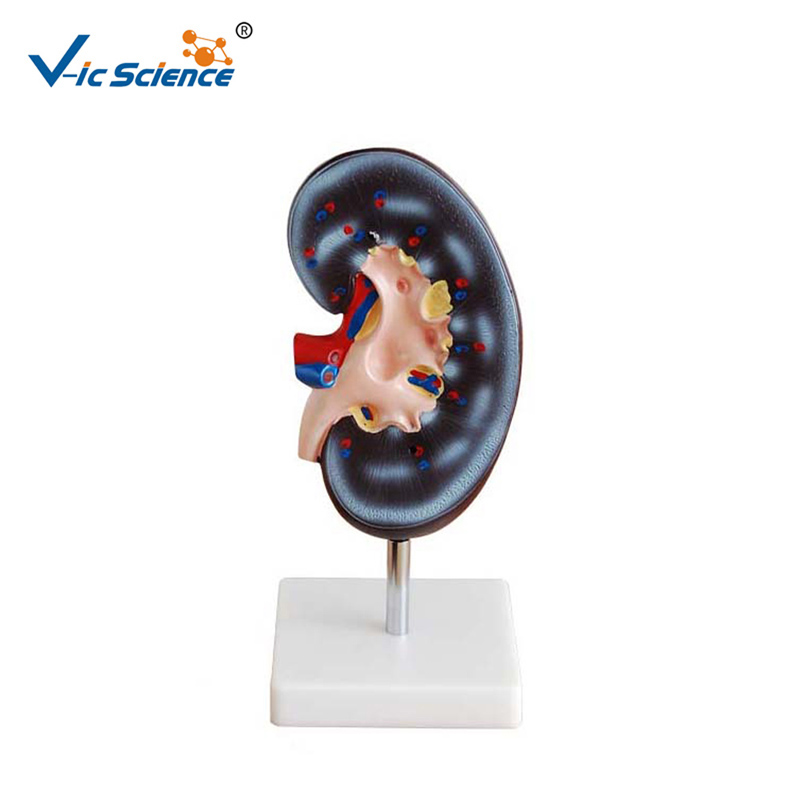 Product Categories : Human Anatomy Model > Genitourinary System Model