Histological Microtome Introduction
VIC-2235 Rotary Histological Paraffin Microtome is a high accuracy pathological microtome designed based on our model HHQ-2508B Rotary Microtome. This model features light feeling, offering less stress for prolonged operation. Damage of knife caused by backward friction of knife and tissue is avoided so that knife life is longer. The hand wheel can be locked at any position with just one hand operation. The sample's position can be adjusted at X-Y directions at random.
Tissue Microtome Parameters
Histological Microtome Main Technical Specifications
Range of Cutting Thickness:1-30(μm)Main Technical Specifications:
Range of Cutting Thickness:1-60(μm)
Minimum Division of Cutting Thickness Adjustment:
1-10(μm) thickness incremental 1(μm)
10-30(μm) thickness incremental 5(μm)
30-60(μm) thickness incremental 10(μm)
Accuracy of Cutting:±5%
Sample Retract:15(μm)
Horizontal Feed of Sample:30mm approximately
Vertical Distance:70mm
Sample Positioning:8° Horizontal, 8° Vertical
Maximum Cutting Section: 25×30(mm)
Overall Dimensions:530×450×310(mm)
Overall Dimensions:450×450×280(mm)


Laboratory Equipment Histological Microtome Application

The Lab Equipment is widely used in hospitals, biomedicine, life science, agriculture and forestry, education, health and epidemic prevention, animal husbandry and veterinary, scientific research institutions, laboratories and other departments at all levels.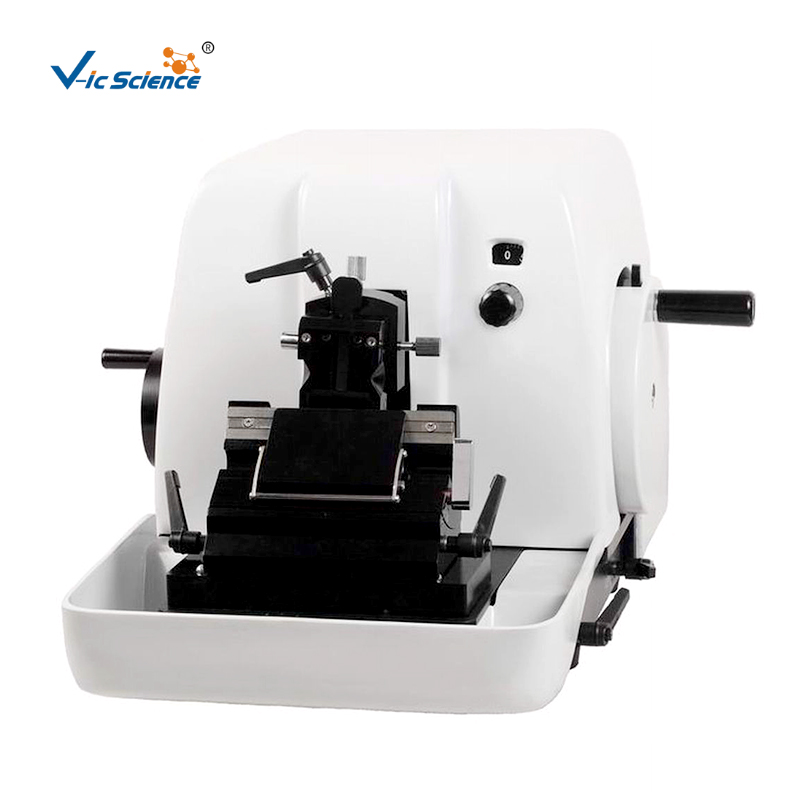 Product Categories : Laboratory Equipment > Histological Microtome