Histological Microtome Introduction
VIC-2508B Rotary Paraffin Microtome is an improved version on the base of our model VIC-2508. With reasonable design, this model features high accuracy, high stability and reliability, easy operation and continuous cutting. Disposable blades can be used directly, sample clamp is optional. Sample position can be adjusted at random at X-Y both directions.
Tissue Microtome Parameters
Lab Equipment Main Technical Specifications
Range of Cutting Thickness:1-30(μm)Main Technical Specifications:Main Technical Specifications:Main technical parameters:◎ Freezers temperature control range: -10℃ ~ -30℃Range of Cutting Thickness:1-40(μm)
Minimum Division of Cutting Thickness Adjustment:1(μm)
Accuracy of Cutting:±10%
Maximum Cutting Section:25×30(mm)
Overall Dimensions:450×320×320(mm)
Laboratory Equipment Histological Microtome Application

The histological microtome is widely used in hospitals, biomedicine, life science, agriculture and forestry, education, health and epidemic prevention, animal husbandry and veterinary, scientific research institutions, laboratories and other departments at all levels.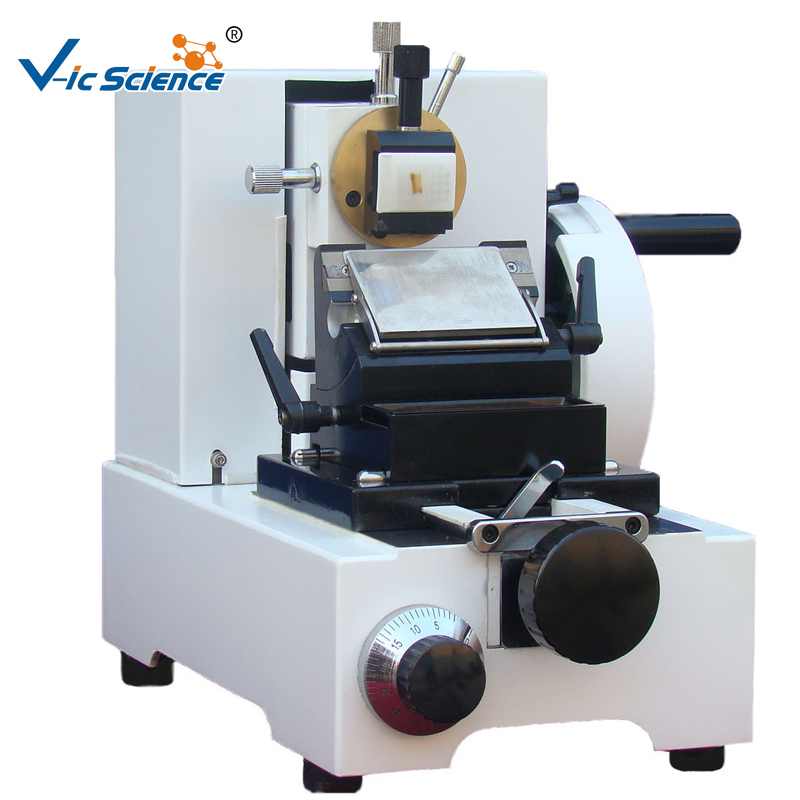 Product Categories : Laboratory Equipment > Histological Microtome