Human Anatomy Model Introduction
Easy to remove and assemble the different parts,enough details for kids to understand where things go and how they fit together.Great for classroom or at home.Great for anyone who interested in anatomy, nursing, physiology, etc.
Torso Model - Male Human Torso Model

This is a full-size male torso. Hand painted and meticulously assembled to simulate human anatomy. Dissects into 19 parts: torso, head (2 parts), brain, lung (4 parts), heart, trachea, esophagus and descending aorta, diaphragm, stomach, duodenum with pancreas and spleen, intestines, kidney, bladder (2 parts) and liver. Mounted on plastic base.Human Torso Model.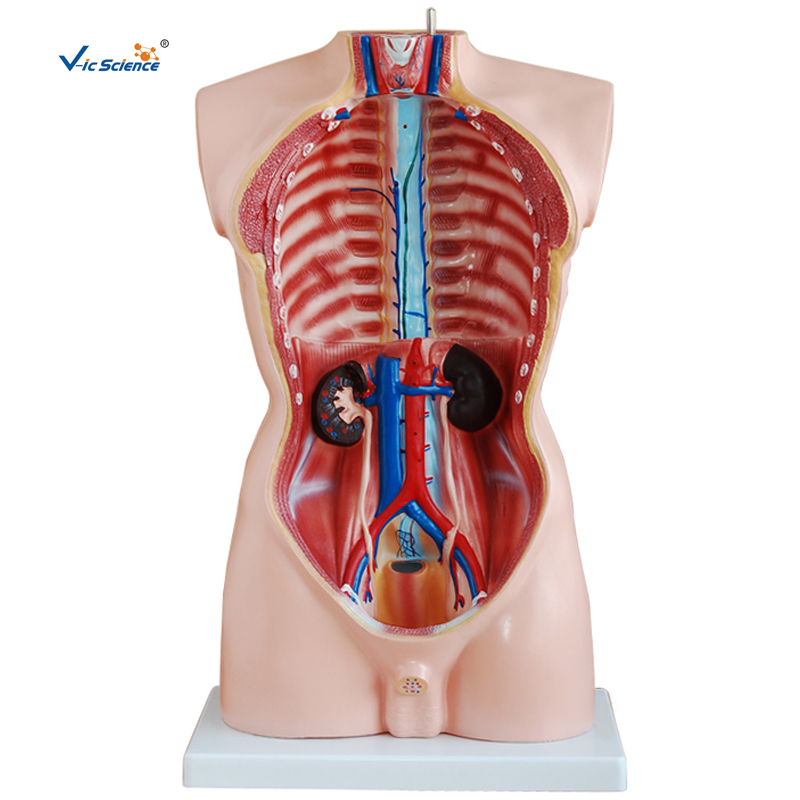 Human Torso Model Parameters
Product Name:Different Training Models - Male Torso Model 19 Parts
Product No.:VIC-201
Size:85CM
Packing Specification:1pcs/carton, 88x39x30cm, 10kgs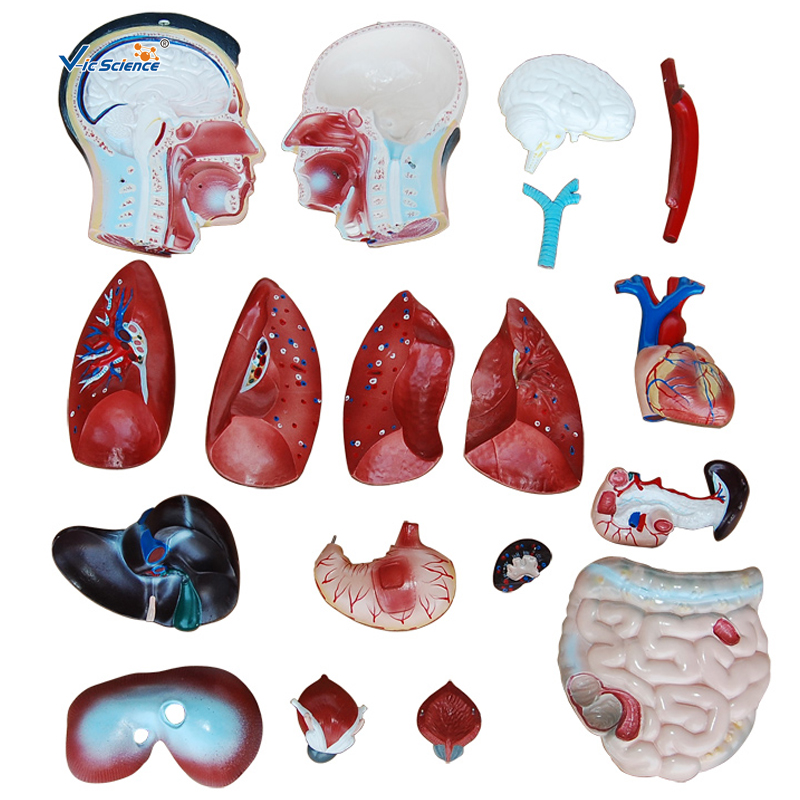 Product Categories : Human Torso Model