Medical Nursing Model Introduction
Medical Nursing Training Model

Nursing Manikin Model.Medical Nursing Model.This model is developed for nurse training, is widely used in first aid and emergency rescue as well as the regular nurse training. This model is made according to the normal position and activities of the human body as much as possible. Each model is equipped with male and female genitalia, can exchange to use. Model of the arms, thigh and buttock have injection pads available training. This model is equipped with internal organs, not only for basic nursing, medical care available to use also. Made of PVC.
Feature:
1) Head nursing: face washing, eye drops, ear drops, oral care.
2) Holistic Nursing: sponge bath in bed, sitting sponge bath, wear clothes, cold or heat therapy.
3) Oxygen inhaling.
4) Nasal feeding.
5) Gastric lavage.
6) Tracheostomy care.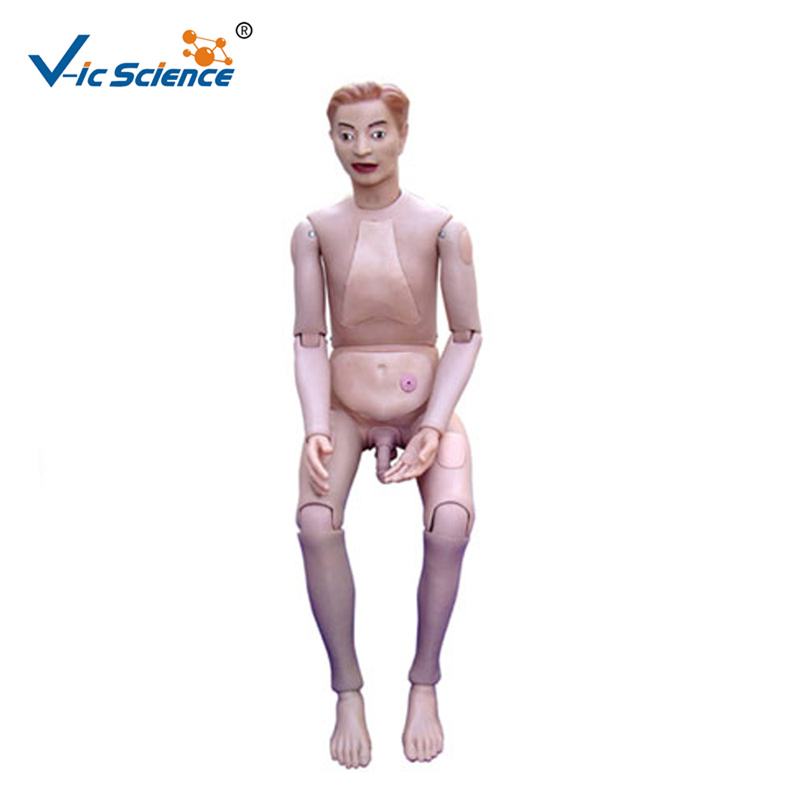 Training Theories And Models Parameters
Product Name:Medical Nursing Model - Multifunctional Patient Care Manikin
Product No.:VIC-401A
Size:Life Size
Packing Specification:1pcs/carton, 99x42x54cm, 18kgs
Product Categories : Medical Nursing Model > Medical Nursing Training Model