Medical Nursing Model Introduction
Medical Nursing Training Model

Nursing Manikin Model.This manikin is upgraded from XC-401A/B.
Feature:
1) Head nursing: face washing, eye drops, ear drops, oral care.
2) Holistic Nursing: sponge bath in bed, sitting sponge bath, wear clothes, cold or heat therapy
3) Oxygen inhaling.
4) Nasal feeding.
5) Gastric lavage.
6) Tracheostomy care
7) Study chest anatomical structure of vital organs.
8) Arm intravenous injection, transfusion training.
10) Intramuscular injection.
11) Male and female catheterization.
12) Enema.Medical Training Model.
13) Percutaneous transrenal stomy.
14) Study abdominal cavity anatomical structure of vital organs.
15) Blood transfusions, draw blood.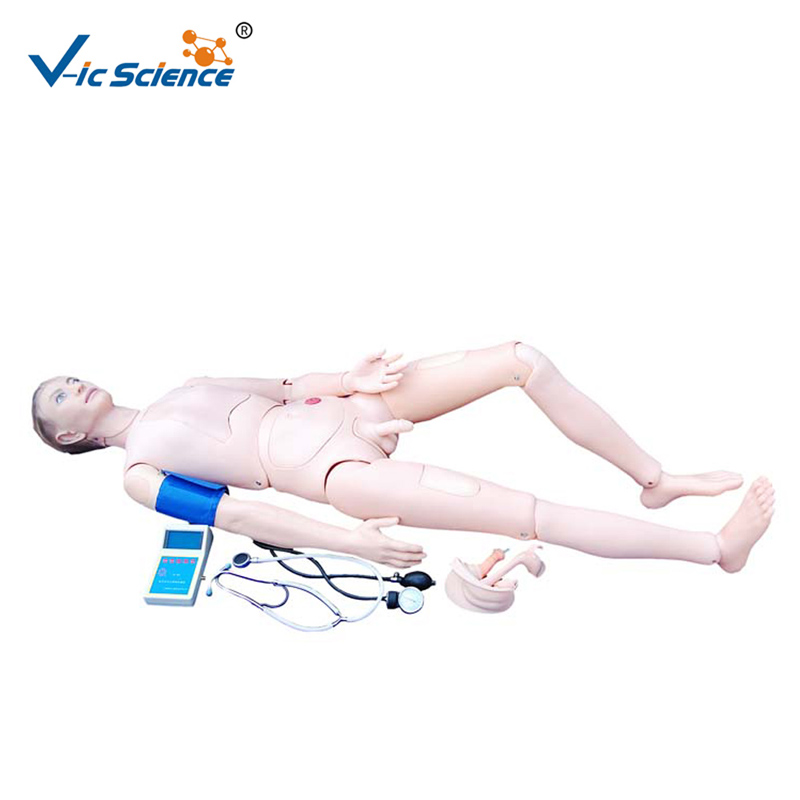 System Model Of Training Parameters
Medical Nursing Training Model.Training Model

Product Name:Medical Nursing Model - Multifunctional Patient Care Manikin
Product No.:VIC-401A-2/B-2
Size:Life Size
Packing Specification:1pcs/carton, 99x42x54cm, 19kgs
Product Categories : Medical Nursing Model > Medical Nursing Training Model