System Model Of Training Introduction
This model shows the superficial vein of the elbow and forearm, which is one of the most commonly used teaching models for clinical basic nursing practice.
Training Model Details
This arm model can demonstrate the following items:
1) Vein phlebotomy on elbow forearm.
2) Vein injection on elbow forearm.
3) Vein blood transfusion on elbow forearm.
4) Vein liquid transfusion on elbow forearm.
5) Muscular injection on deltoid on the side of upper limb.

Medical Nursing Model Prameters
Product Name: Injectable Training Arm Model (with Set)
Product No.: VIC-434
Size: Life Size
Packing Specification: 2pcs/carton, 75x20x29cm, 8kgs
Medical Training Model Photo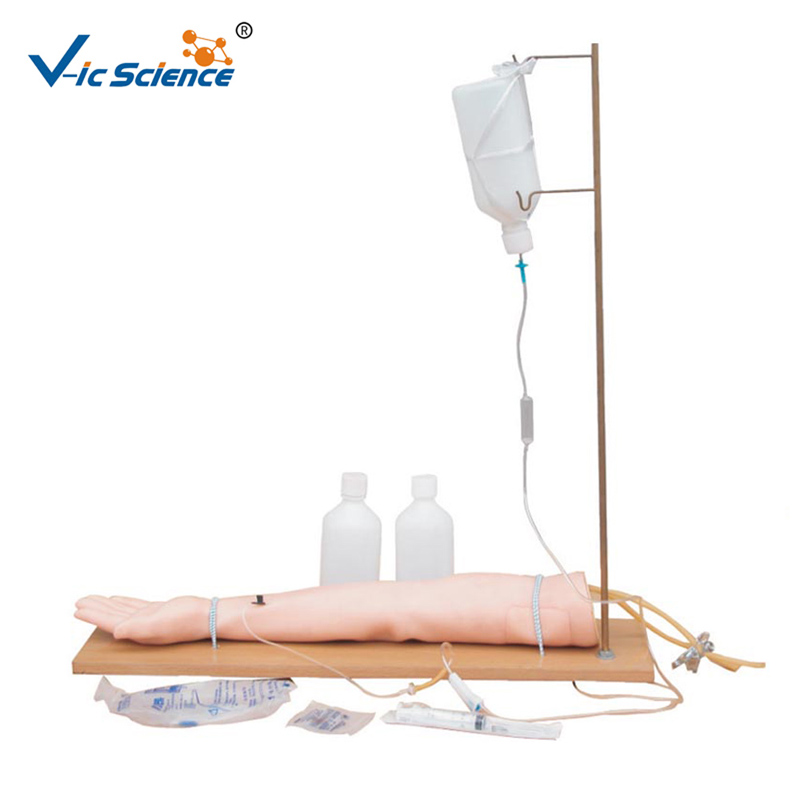 Product Categories : Medical Nursing Model > Medical Nursing Training Model