Human Anatomy Model Introduction
This Medical Science Model shows the female pelvis during the 40th week of pregnancy with a removable fetus.
Genitourinary System Model Details
Demonstrate normal position of child before birth, female genital organs, human reproductive and urinary systems. A uterus with embryo in 3rd month of pregnancy is mounted on base for study.
Human Genitourinary Model Parameters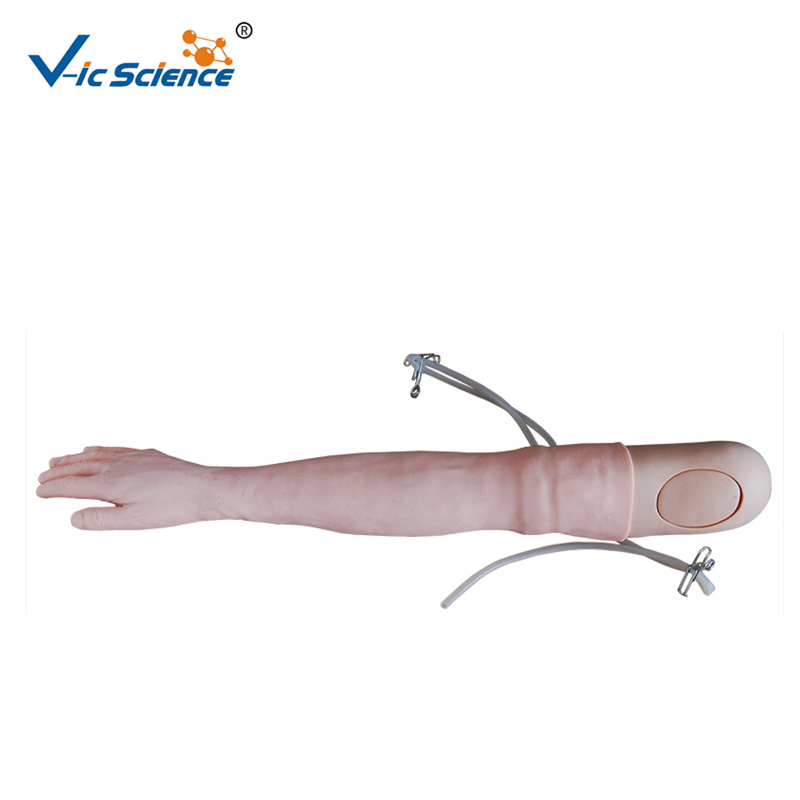 Product Name: Multi-Functional IV Training Arm
Product No.: VIC-446
Size: Life-Size
Packing Specification: 1pcs/carton, 78x22x15cm, 3kgs
This lifelike adult arm reproduction with multi-vein system is designed for peripheral intravenous therapy.Plastic Slide For Sale.
Rotation at deltoid for easier access during peripheral IV line insertion and removal. Revehent blood will appear when the injection way is correct. The skin and blood vessels can be easily replaced, and can be used repeatedly.Small Plastic Slide.Human Skeleton Model

Genitourinary Model Photo

Product Categories : Medical Nursing Model > Medical Nursing Training Model