Human Anatomy Model Introduction
This Medical Science Model shows the female pelvis during the 40th week of pregnancy with a removable fetus.
Genitourinary System Model Details
Demonstrate normal position of child before birth, female genital organs, human reproductive and urinary systems. A uterus with embryo in 3rd month of pregnancy is mounted on base for study.Human Circulatory System Model.Medical Training Dummy.
Human Genitourinary Model Parameters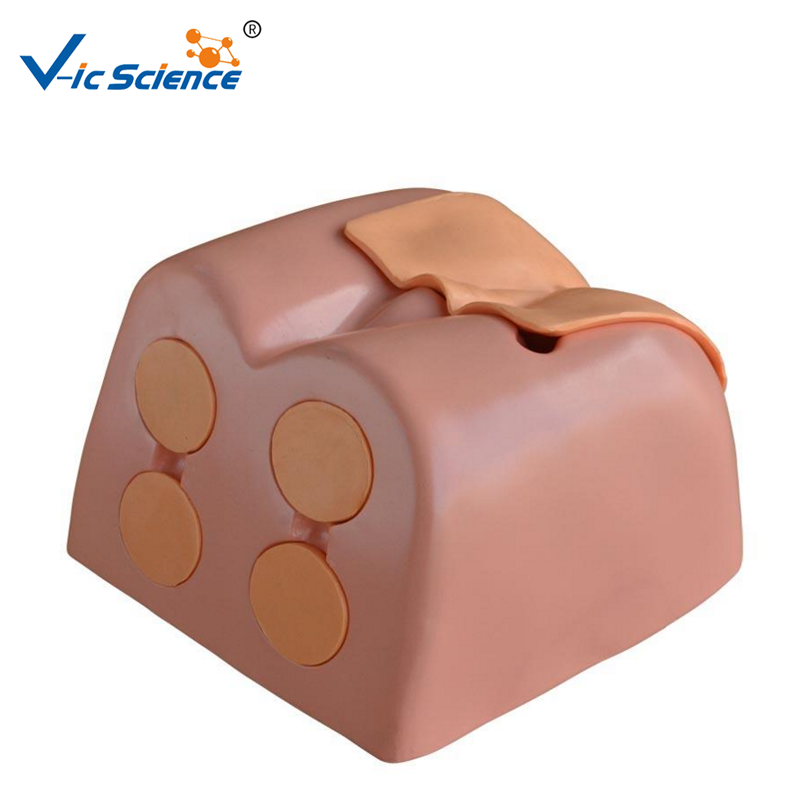 Product Name:Prostate Examination Simulator
Product No.: VIC-468
Size: Life-Size
Packing Specification: 1pcs/carton, 43x25x35cm, 6kgs
1) In order to observe the shape of vertebral, the place of the L1and L2 is uncovered.
2) L3-L5 spinous process and sacrococcyx are the functional positions for puncturing. Clear marks on these parts facilitate to skills training, including lumbar anesthesia, epidural anesthesia and caudal anesthesia.
3) The exercise process can be operated in sitting position or lateral position.Training Theories And Models.

Product Categories : Medical Nursing Model > Medical Nursing Training Model