Human Anatomy Model Introduction
Medical Nursing Training Model

The product is used for the practice of gynecological examination under normal and pathological conditions.The skin can be replaced, and the uterus and cervix can be combined in any way.
Nursing Manikin Model Details
The model can be used for:
1) Palpation of normal and pregnant uterus.
2) Bi-manual pelvic and tri-manual pelvic examination
3) Vaginal examination.
4) Visual recognition of normal and abnormal cervices.
5) Contraceptive instrument insertion and removal.
6) Observation of uterus, ovary, fallopian tubes, and ligament teres.
7) Normal and abnormal uterus and attachment model .
8) Place and remove IUD by using the guide fork of contraceptive ring
9) Gravid uterus (five-mouth fetus).
10) Extra-uterine pregnancy (ampullary pregnancy).
11) Salpingemphraxis.

Training Theories And Models Parameters
Product Name: Gynecological Training Simulator
Product No.: VIC-411
Size: Life-Size
Packing Specification:1pcs/carton, 51x28x51cm, 6kgs
Nursing Skills Training Model Parameters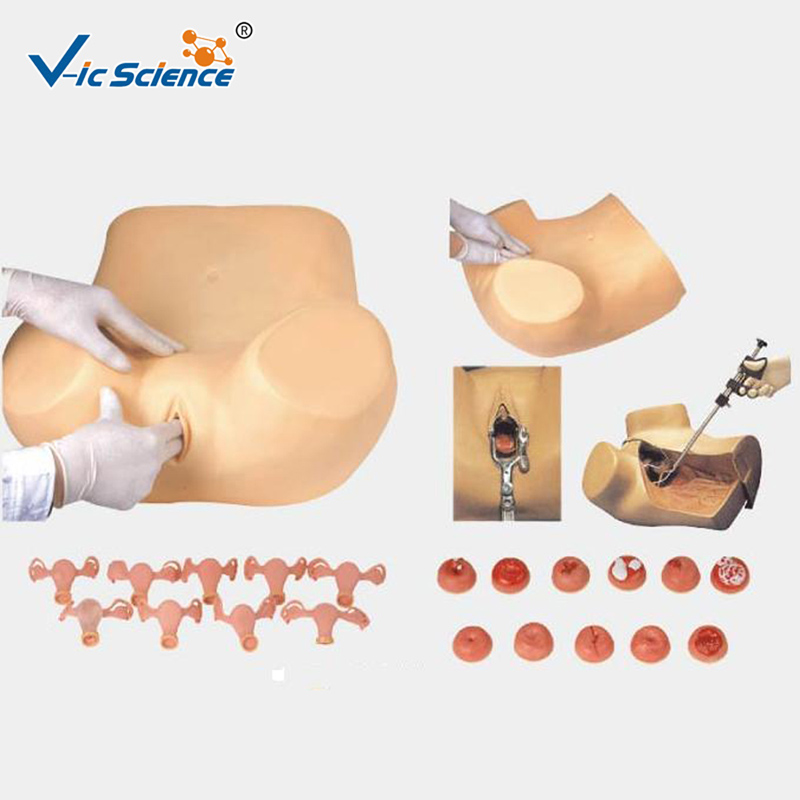 Product Categories : Medical Nursing Model > Medical Nursing Training Model