Medical Science Model Introduction
Human Anatomy Model - Skin Model

This model shows a section of human skin in three dimensional forms. Hair, sebaceous and sweat glands, receptors, nerves and vessels are shown in detail. 70 times enlarged.


Human Anatomy 3D Model ——Skin Model Knowledge
The human skin is the outer covering of the body and is the largest organ of the integumentary system. The skin has up to seven layers of ectodermal tissue and guards the underlying muscles, bones, ligaments and internal organs. Human skin is similar to most of the other mammals skin, and it is very similar to pig skin.
Human Body Anatomy Model Parameters
Product Name:Human Anatomical Model - Medium Scale Skin Magnification Model
Product No.:VIC-313-2
Size:70 times magnification
Packing Specification:5pcs/carton, 70x27x25cm, 7kgs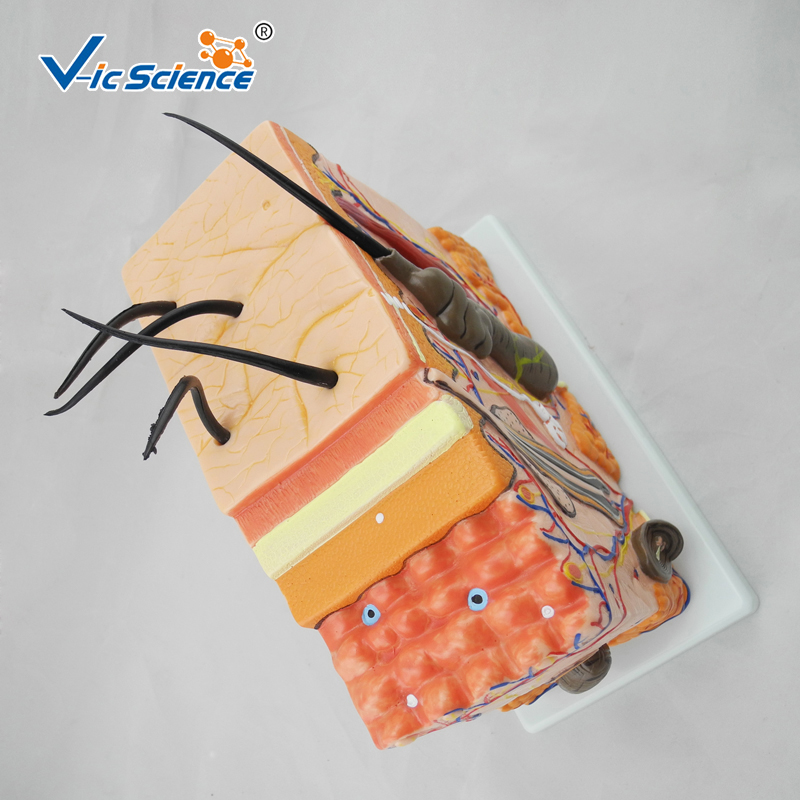 Product Categories : Human Anatomy Model > Medical Science Model