Natural Rocks Specimen Introduction
Mineral Specimen——Amethyst
The main composition of amethyst is silicon dioxide, hardness is 7, specific gravity is 2.65, refractive index is 1.54-1.55, with dichroism.When viewed from different angles, purple tones of blue or red can be displayed, usually in a mixed or stepped pattern.The amethyst that produces naturally because contain the mineral substance such as iron, manganese and form beautiful purple, main color has lilac, purplish red, deep red, bright red, deep violet, blue violet wait for a color, with deep violet and bright red is best, too light purple is more common.Natural amethysts usually have cracks in natural ice or white cloud impurities.Amethyst with gemstone value is found in the caverns of volcanic rock, pegmatite, limestone or shale.
Rock Specimens Origin
Natural Rocks Specimen——Amethyst

Amethyst is widely distributed in nature, mainly produced in Brazil, Russia, South Africa, Madagascar.


Educational Resources Specimen Maintenance
Natural Rocks Specimen——Amethyst
First of all, amethyst cannot be subjected to intense high temperature irradiation, which indicates that amethyst cannot be purified by the sunshine method.

Biological Specimen Myth

Natural Rocks Specimen——Amethyst
Legend has it that Bacchus, full of anger at his quarrel with Diana, sent a ferocious tiger to avenge him, only to meet Diana's maiden Ameshester, who turned her into a flawless crystal statue to avoid her death by tiger's claws.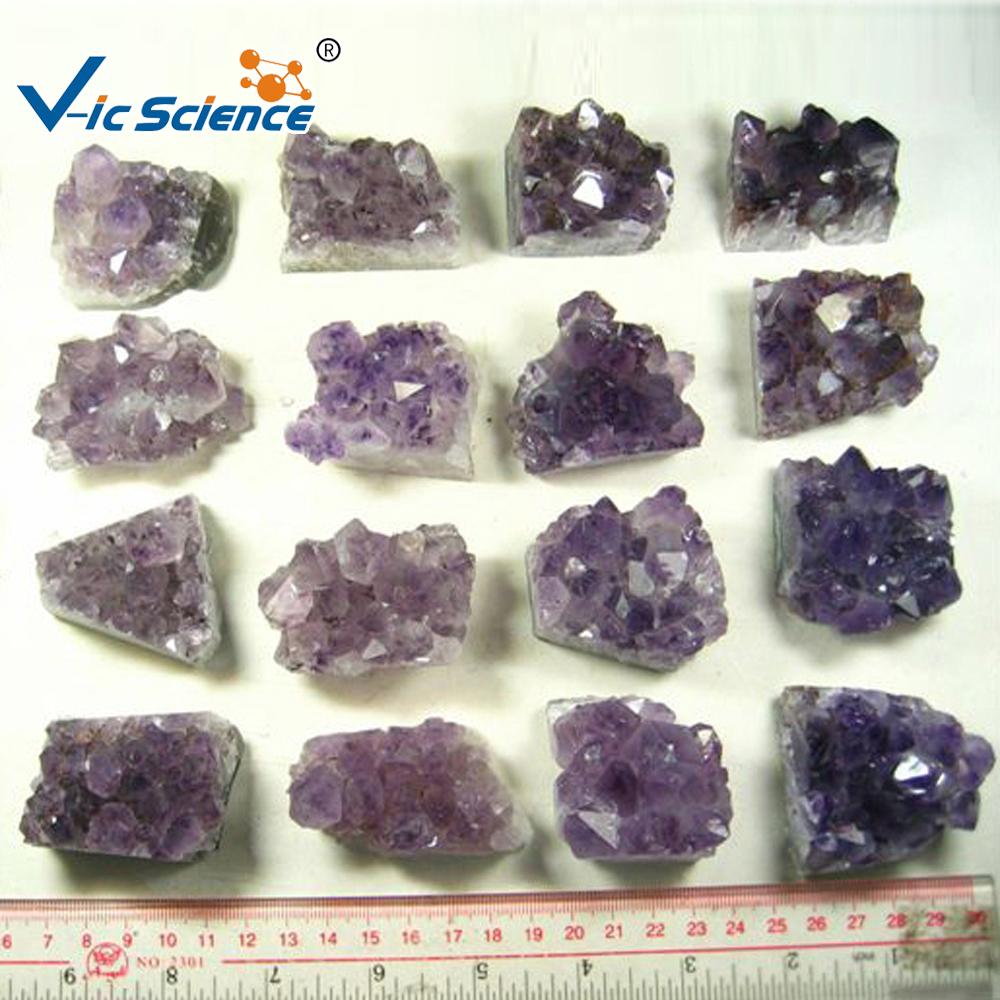 Product Categories : Biology Specimen > Natural Rocks Specimen