Biology Model Introduction
Monocotyledonous plants are very many,Plant Specimen the more common are maize, wheat, Coix seed, asparagus, bamboo shoot, onion, garlic, leek, yam, rice, sorghum, ginger, leek, lily, onion, onion, banana, pineapple, lintou, bethel, palm, bamboo, sugarcane and so on are monocotyledons. Monocotyledons are characterized by their underground stems as rhizomes, corms, tubers, or bulbs, and their leaves as single leaves, alternate, opposite, or whorled.Plant Stem Cell Model.
This model of a corn stem shows details of generalized monocot cellular anatomy in cross and longitudinal section. Shows important structures such as cuticle layer, epidermis, thick-walled mechanical tissue, fundamental parenchymous tissue and the details of closed vascular bundles.Anatomy 3D Model.

Biology Model Parameters
Product Name:Plant Model - Monocot Stem Structure
Product No.:VIC-705
Packing Specification:1pcs/carton, 47x46x18cm, 5kgs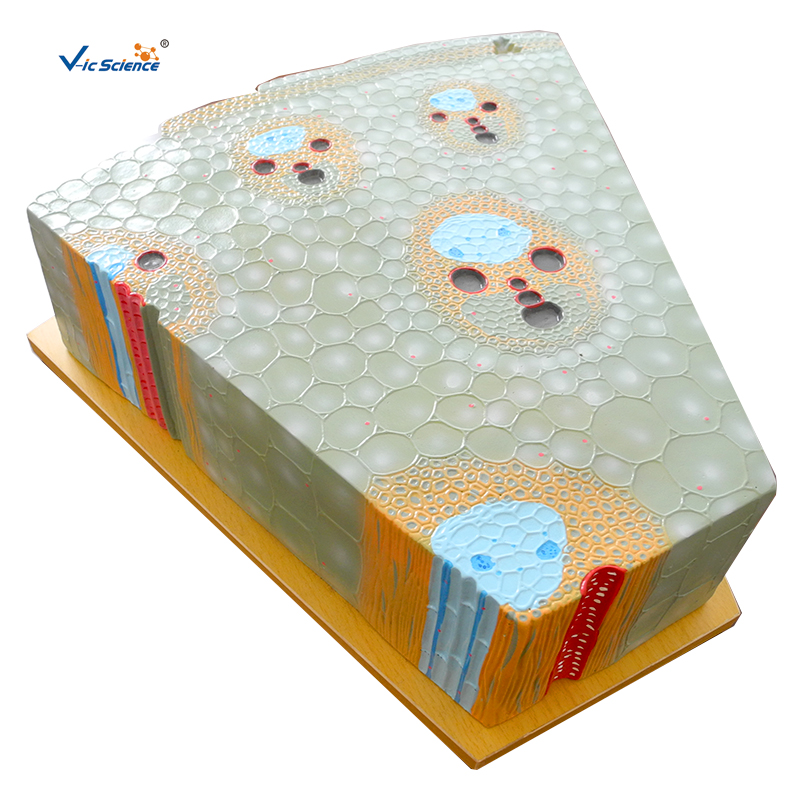 Product Categories : Biology Model > Plant Model