3D Plant Model Introduction
Meiosis is a division in which the number of chromosomes in a living cell is halved.When a germ cell divides, the chromosomes are duplicated only once and the cell divides twice in a row, a special division in which the number of chromosomes is halved.Meiosis is not only a mechanism to ensure the stability of chromosome number of species, but also a mechanism for the evolution of species to adapt to environmental changes.The result of meiosis is that the number of chromosomes in a mature germ cell is reduced by half compared with that in the original germ cell.The Meiosis range refers to organisms that engage in sexual reproduction;The period is from primitive germ cells to mature germ cells.
Meiosis refers to the individual sexual reproduction in the process of the formation of reproductive cells of a special kind of split, unlike mitosis and amitosis, meiosis occurs only in the life cycle of a certain stage, it is the biological mother cells mature for sexual reproduction, appear in the process of the formation of gametes split a special way.At fertilization, male and female gametes combine to restore the parental chromosome number, thus keeping the chromosome number of the species constant.

Cell Division Model Details
The cell mitosis model consists of 12 components, and nuclear division mainly shows the emergence of chromosomes in the nucleus, through a series of changes, and finally division into two daughter nuclei.The model showed five main stages of the mitotic process: interphase, prophase, metaphase, anaphase, inphase and two new daughter cells.Cytoplasmic division mainly shows the formation of a new cell wall between two new daughter nuclei and the separation of a mother cell into two daughter cells. The nuclear membrane of the cell is completely transparent.The main structures such as nuclear module, nucleolus, chromosome, cytoplasm, spindle and cell plate were also shown in the models at each stage of the whole process of division.
Biology Model - Plant Model Photos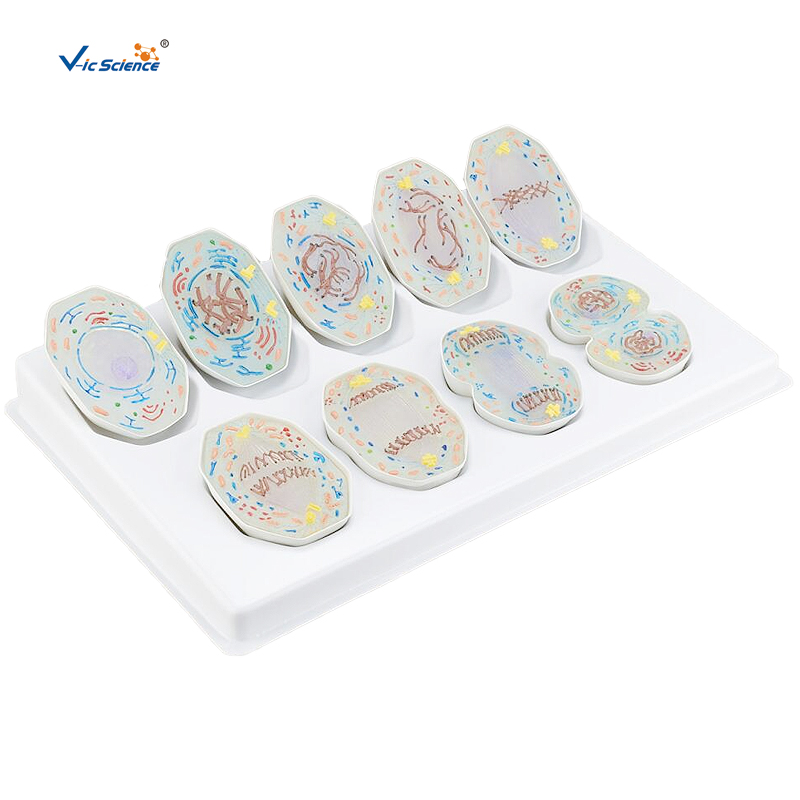 Product Categories : Biology Model > Plant Model