Plant Specimen Introduction
Description of inflorescence type and color preserving embedded Plant Specimens

1. The product is composed of: 1, racemose 2, spike 3, single flower 4, compound spike 5, capitate 6, umbel 7, and compound raceme.
2. The specimen is embedded in a safe, non-toxic transparent resin block. The embedded material is transparent organic resin.The content of heavy metals and harmful chemicals in the embedded materials shall be in accordance with the national safety standards for toys. The surface shall be polished and polished, smooth and transparent, and the edges and corners shall be smooth and beautiful.

Biological Specimen Application
Through the study of specimens, students have a clear and complete understanding of inflorescence type preserves color.
Biology Specimen Maintenance And Storage

Products should not be exposed to the hot sun.
Leaf Specimen Image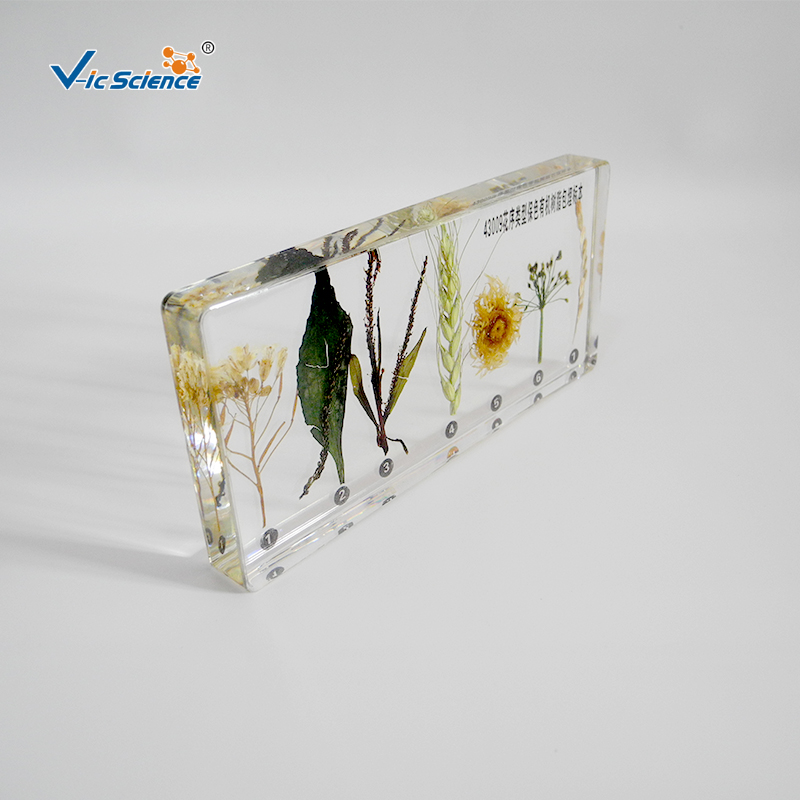 Product Categories : Biology Specimen > Plant Specimen