Plant Specimen Introduction
Description of corolla type color-preserving embedded specimens

1. The product is composed of: 1 Salvia miltiorrhiza 2, rapeseed 3, Sophora sophora 4, chrysanthemum 5, tomato flower 6, cucumber flower 7, morning glory and so on.
2. The specimen is embedded in a safe, non-toxic transparent resin block. The embedded material is transparent organic resin.The content of heavy metals and harmful chemicals in the embedded materials shall be in accordance with the national safety standards for toys. The surface shall be polished and polished, smooth and transparent, and the edges and corners shall be smooth and beautiful.

Biological Specimen Application
Through the study of specimens, students have a clear and complete understanding of Corolla Type Preserves Color.
Plant Specimens Maintenance And Storage

Products should not be exposed to the hot sun.
Leaf Specimen knowledge
Salvia miltiorrhiza: The salvia miltiorrhiza is a kind of angiosperm, of which only one is subordinate.
Rape: Rape flower four petals, neatly around the stamen, simple personality.The petals are very delicate and finely textured.
Sophora japonicus: it usually blooms in April or May every year. The flowering period is usually about 10-15 days. It has good ornamental value.
Chrysanthemum: Chrysanthemum is three of China's ten most famous flowers, one of the four noble flowers (Plum, orchid, bamboo and chrysanthemum), and also one of the world's four cut flowers (chrysanthemum, rose, carnation, and gladiolus), with the highest yield.
Morning glory: planting morning glory is generally sowing in the spring, summer and autumn flowers, a lot of its varieties, the color of the flowers have blue, crimson, pink, purple, also have mixed colors, petal edge changes more, is a common ornamental plant.

Biology Specimen Image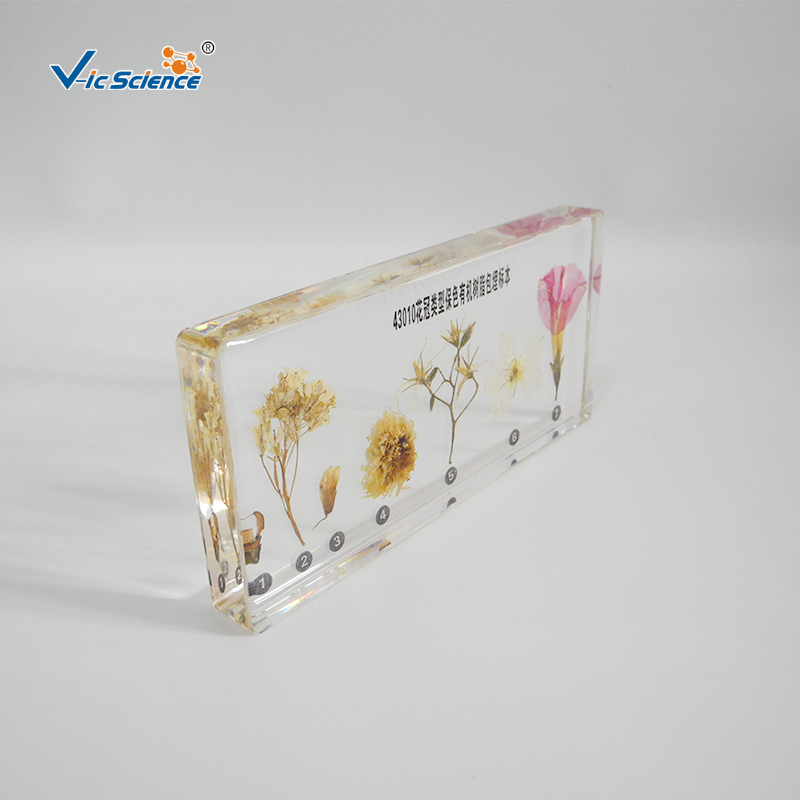 Product Categories : Biology Specimen > Plant Specimen