Plant Specimen Introduction
Description of color-preserving embedded specimens of rare plants

1. The product is composed of: 1. Jinqian Pine, 2. Metaspacia and 3. Ginkgo biloba
2. The specimen is embedded in a safe, non-toxic transparent resin block. The embedded material is transparent organic resin.The content of heavy metals and harmful chemicals in the embedded materials shall be in accordance with the national safety standards for toys. The surface shall be polished and polished, smooth and transparent, and the edges and corners shall be smooth and beautiful.

Biological Specimens Application
Through the study of specimens, students have a clear and complete understanding of Precious plants.
Animal Specimens For Sale Maintenance And Storage

Products should not be exposed to the hot sun.
Preserved Specimens knowledge
Pseudolarix Amabilis is a famous ancient relic plant. The earliest fossil is found in the late Cretaceous strata in eastern and western Siberia, and paleocene to Pliocene is also found in Spitzbergen, Europe, central Asia, western America, northeast China and Japan.
Metasequoia Glyptostroboides: Metasequoia glyptostroboides has strong adaptability, likes fast growth in wetting, light and soft materials, and can be used for construction, sheet materials, paper making, etc.The trees are graceful and ornamental for the garden.
Ginkgo Biloba: Ginkgo biloba is a rapidly growing and precious wood tree, sapwood light yellow, heartwell light brown, fine structure, light soft, rich elasticity, easy to process, shiny, not easy to crack, not flexural, for excellent wood, for architecture, furniture, interior decoration, sculpture, drawing board and so on.


Insect Specimen Image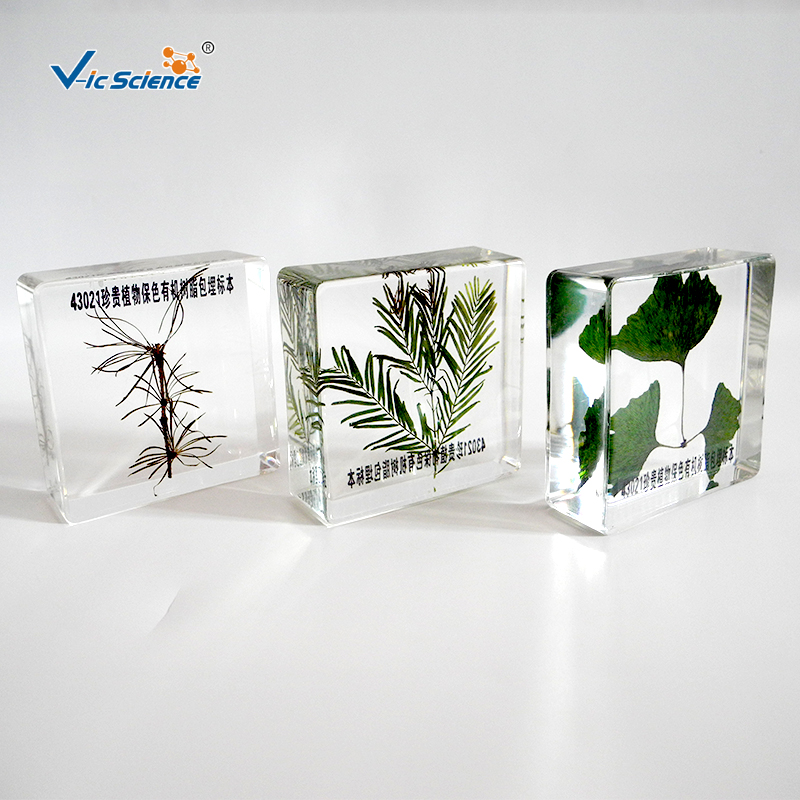 Product Categories : Biology Specimen > Plant Specimen