Plant Specimen Introduction
Description of embedded specimen of life history of calabash moss

1. The specimen shows the true image of the prohymene, the prohymene having pseudoroots and buds, the female and male branches of the growing calabash moss, sperm, seta and seta, the plants of the calabash moss, the seta, spores and spores starting the process of germination.
2. The embedded material is transparent organic resin.The content of heavy metals and harmful chemicals in the embedded materials shall be in accordance with the national safety standards for toys. The surface shall be polished and polished, smooth and transparent, and the edges and corners shall be smooth and beautiful.


Biology Specimen Application
Through the study of specimens, students have a clear and complete understanding of calabash moss.
Leaf Specimen Maintenance And Storage

Products should not be exposed to the hot sun.
Plant Specimens knowledge
The funaria hygrometrica, a bryophyte, is a spore propagating plant that grows in a damp environment, rootless and has stems and leaves.Characteristics: Living in damp undergrowth or on tree trunks.


Biological Specimen Image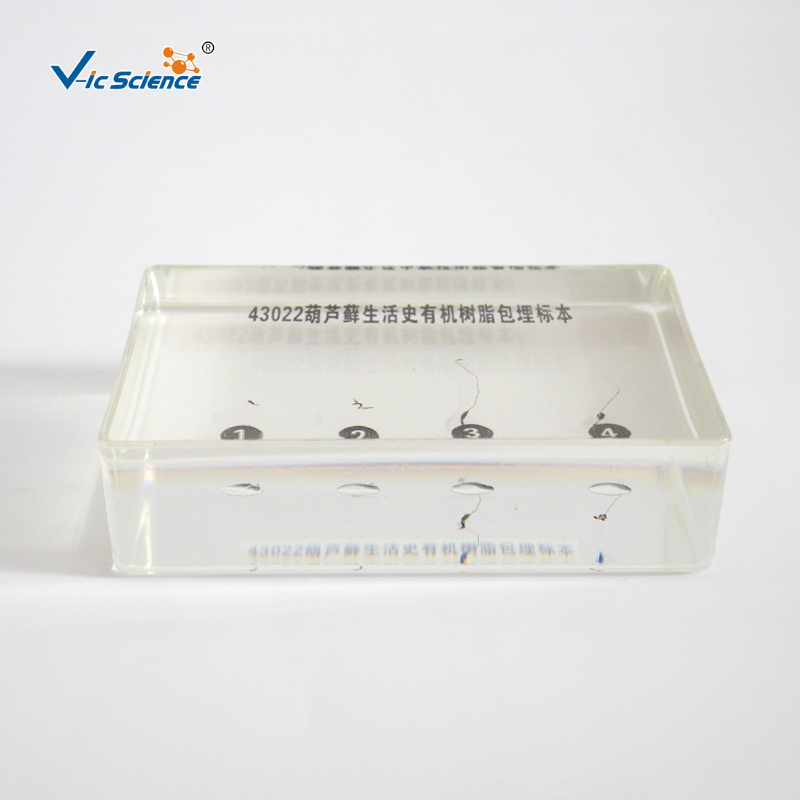 Product Categories : Biology Specimen > Plant Specimen