Laboratory Equipment Plastic Slide Box Introduction
Laboratory 50 PCS plastic Microscope Slide Storage Box:
1.Slide incubation box is perfect environmental chamber to protect slides from external disturbances during routine staining procedures.
2.Made of durable acrylic PMMA plastic.
3.With the code, the quantity is clear.
4.Exquisite workmanship, accurate slot slot and neat placement.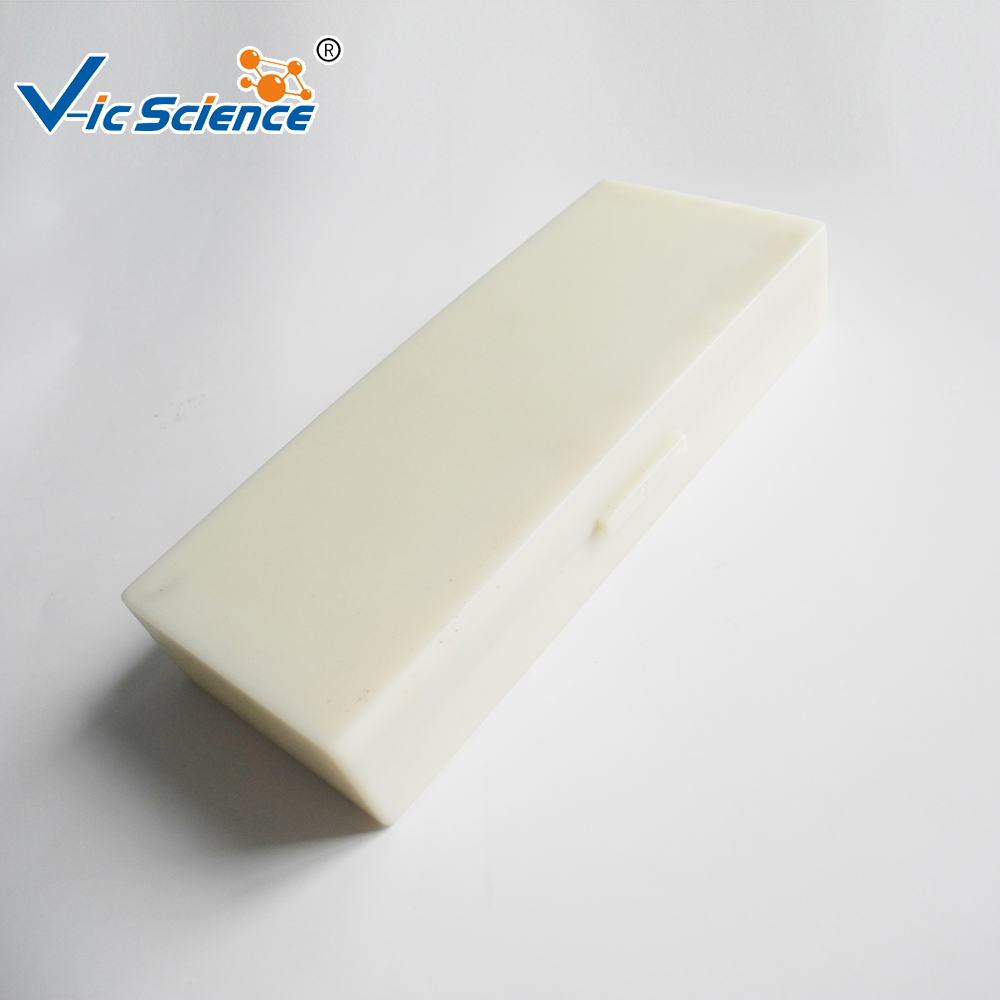 Laboratory Equipment Plastic Slide Box Parameters
Plastic Microscope Slide Storage Box

| | | | | |
| --- | --- | --- | --- | --- |
| Item No. | Description | Specification | Material | Color |
| Plastic-1 | Slide Storage Box | 1PCS | Plastic | White |
| Plastic-2 | Slide Storage Box | 2PCS | Plastic | White |
| Plastic-5 | Slide Storage Box | 5PCS | Plastic | White |
| Plastic-10 | Slide Storage Box | 10PCS | Plastic | White |
| Plastic-15 | Slide Storage Box | 15PCS | Plastic | White |
| Plastic-25 | Slide Storage Box | 25PCS | Plastic | White |
| Plastic-30 | Slide Storage Box | 30PCS | Plastic | White |
| Plastic-50 | Slide Storage Box | 50PCS | Plastic | White |
| Plastic-60 | Slide Storage Box | 60PCS | Plastic | White |
| Plastic-100 | Slide Storage Box | 100PCS | Plastic | White |
| Plastic-120 | Slide Storage Box | 120PCS | Plastic | White |
| Plastic-Black | Slide Storage Box | 10/15/25/30/50/100 PCS | Plastic | Black |
| Plastic-Red | Slide Storage Box | 10/15/25/30/50/100 PCS | Plastic | Red |
| Plastic-Yellow | Slide Storage Box | 10/15/25/30/50/100 PCS | Plastic | Yellow |
| Plastic-Blue | Slide Storage Box | 10/15/25/30/50/100 PCS | Plastic | Blue |
| Plastic-Green | Slide Storage Box | 10/15/25/30/50/100 PCS | Plastic | Green |
Product Categories : Microscope Slide Storage Box > Plastic Slide Box