Microscope Slide Storage Box Introduction
Blue Plastic Slide Box:
1.Designed as a concenient solution for temporary storage and transferring slide.
2.Accommodates both the Yushuoda standard microscope slides in dimensions of 75.0 mm* *25.0 mm with thickness from 0.8 mm to 1.2 mm and also the microscope slides of 76.0 mm*26.0 mm *(0.8 -1.2 ) mm on the market.
3.Any color can be prodeced by your requirements.
4.It used in hospital,lab,scientific research institution.
Slide Storage Box Parameters
Microscope Slide Boxes

| | | | | |
| --- | --- | --- | --- | --- |
| Item No. | Description | Specification | Material | Color |
| Plastic-1 | Slide Storage Box | 1PCS | Plastic | White |
| Plastic-2 | Slide Storage Box | 2PCS | Plastic | White |
| Plastic-5 | Slide Storage Box | 5PCS | Plastic | White |
| Plastic-10 | Slide Storage Box | 10PCS | Plastic | White |
| Plastic-15 | Slide Storage Box | 15PCS | Plastic | White |
| Plastic-25 | Slide Storage Box | 25PCS | Plastic | White |
| Plastic-30 | Slide Storage Box | 30PCS | Plastic | White |
| Plastic-50 | Slide Storage Box | 50PCS | Plastic | White |
| Plastic-60 | Slide Storage Box | 60PCS | Plastic | White |
| Plastic-100 | Slide Storage Box | 100PCS | Plastic | White |
| Plastic-120 | Slide Storage Box | 120PCS | Plastic | White |
| Plastic-Black | Slide Storage Box | 10/15/25/30/50/100 PCS | Plastic | Black |
| Plastic-Red | Slide Storage Box | 10/15/25/30/50/100 PCS | Plastic | Red |
| Plastic-Yellow | Slide Storage Box | 10/15/25/30/50/100 PCS | Plastic | Yellow |
| Plastic-Blue | Slide Storage Box | 10/15/25/30/50/100 PCS | Plastic | Blue |
| Plastic-Green | Slide Storage Box | 10/15/25/30/50/100 PCS | Plastic | Green |
Plastic Slide Boxes Picture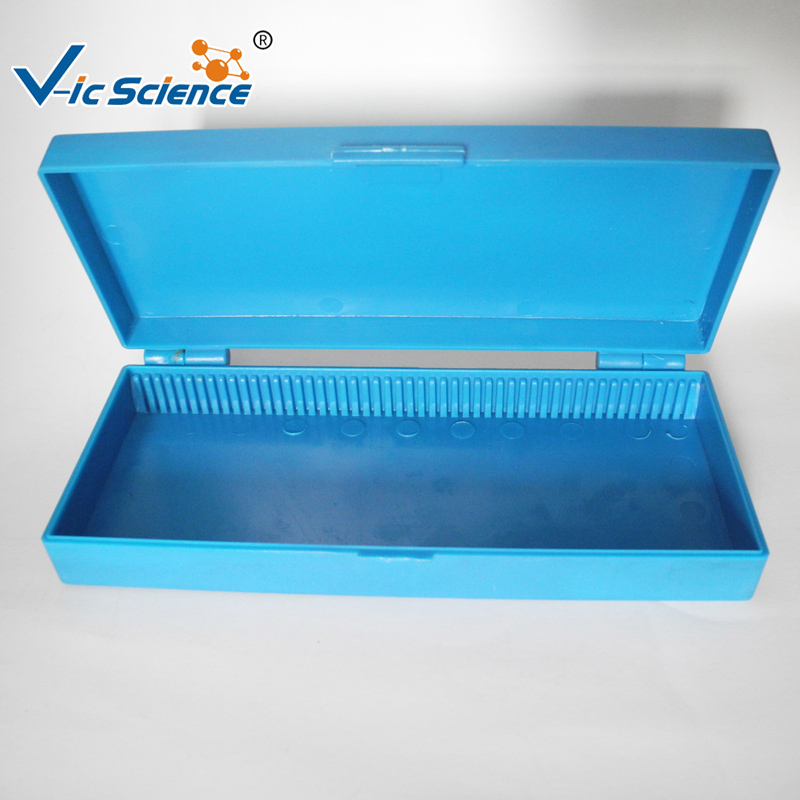 Product Categories : Microscope Slide Storage Box > Plastic Slide Box