Microscope Prepared Slide Introduction
This group focus on the VEGETABLE research, consist of plant leaf, stem , root and pollen, epidermis.which is a culture of vegetarianism.

Includes 12 specimens of vegetable. Get children excited about science by viewing these microscope Prepared Slides under a microscope.
All plastic microscopeslides are carefully labeled for easy reference and are arranged in a fine box. The students can find a lot of fun from prepared slides. It is excellent for educational use and is perfect for all levels of student study including home school program.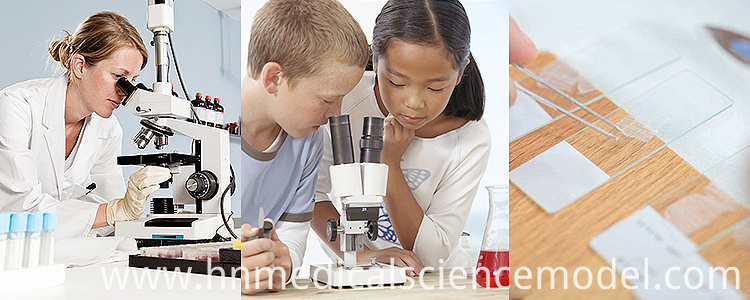 Plastic Slide Parameters
Product Name:Plastic Slide
Product No.:VIC-33-1
Size:76.2*25.4*(1.0~1.2)mm
Specification:12 pcs
Plastic Slide Microscope Slide Listing
Potato starch
Sponge gourd stem
Lotue root
Pumpkin ovary
Cucumber ovary
Onion Epidermis
Ginger root
Celery leaf
Burdock root
Cabbage leaf
Carrot root
Corn stem
Product Categories : Microscope Prepared Slide > Plastic Slide