Microscope Prepared Slide Introduction
Child Plastic Slide

Small Plastic Slide.Botany Practical Slides.
Labeling provides specimen identification. These slides are well labeled with name and drawing. Kids can easily identify what they are observing.Pre Prepared Microscope Slides.
SAFE PLASTIC MATERIAL FOR KIDS
The slides are made of acrylic material without sharp edges. They are safer for kids to use than glass slides.Botany Slide.
Plastic Slide For Sale Parameters
Product Name:Microscope Insect Plastic Slide For Children
Product No.:VIC-33-3
Size:76.2*25.4*(1.0~1.2)mm
Specification:12 pcs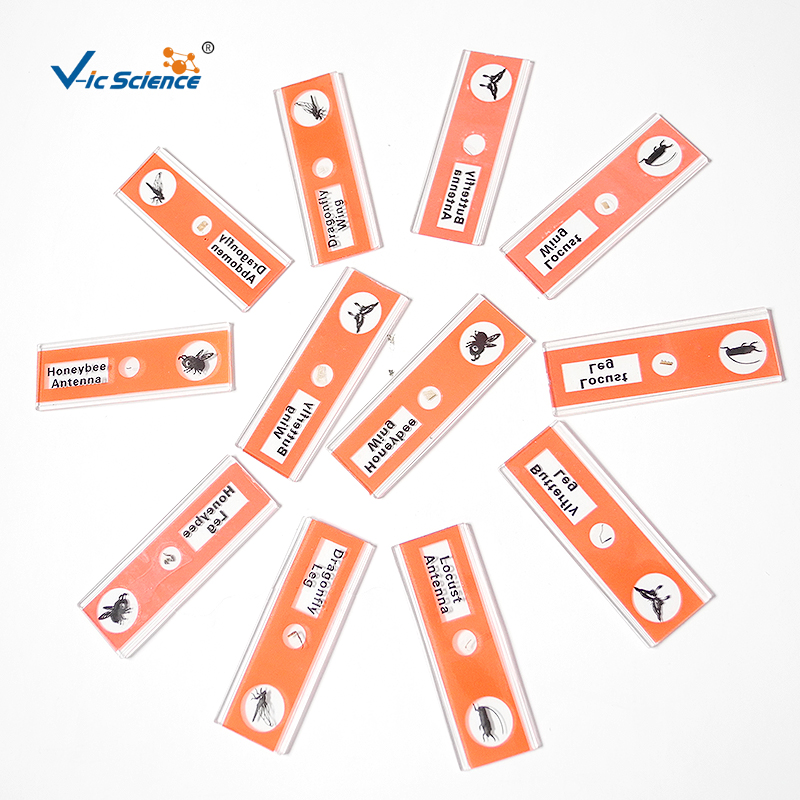 Plastic Slide Microscope Slide Listing
ButterFly Wing
ButterFly Leg
ButterFly Antenna
Locust Wing
Locust Leg
Locust Antenna
HoneyBee Wing
HoneyBee Leg
HoneyBee Antenna
DragonFly Wing
DragonFly Leg
DragonFly Abdomen
Product Categories : Microscope Prepared Slide > Plastic Slide