Microscope Prepared Slide Introduction
This Botany Slide set is good for educational purpose for kids, entry-level students or home school programs. Mostly recommended for kids age 5 years and up.
Get started in the fascinating study of science by viewing Prepared Slides under a microscope Helps spark children's interest in nature and science.
Plastic Slide Parameters
Product Name: Biology Slide For Children Or Student
Product No.:VIC-33-2
Size:76.2*25.4*(1.0~1.2)mm
Specification:12 pcs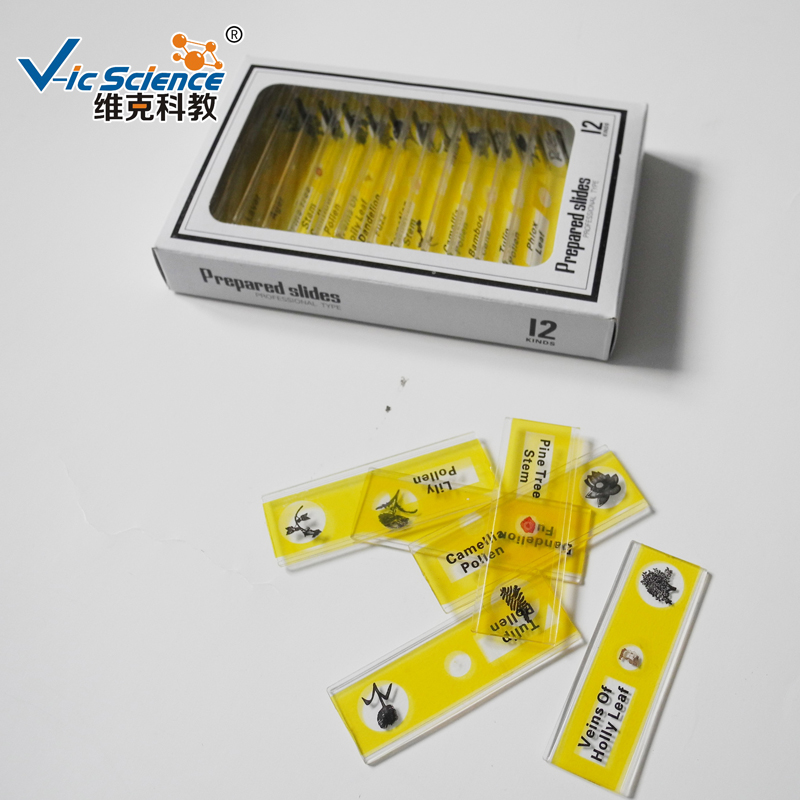 Biology Microscope Slides Listing
Laver
Sunflower pollen
Agar
Bamboo cane
Phlox leaf
Dandelion Fuzz
Carnntion stem
Lily pollen
Camellia pollen
Tulip pollen
Veins of Holly Leaf
Pine tree stem
Product Categories : Microscope Prepared Slide > Plastic Slide