Microscope Prepared Slide Introduction
Child Biology Slide
Includes Biology Specimen of animals insects plants.
Get children excited about science by viewing these microscope Prepared Slides under a microscope.
We have more than 5000 items prepared slides ,and our products are exported to all over the world.
Once you find something you like and it's about the suitable for your needs, it's time to order.


Plastic Slide Parameters
Product Name:Prepared Slides For Biology
Product No.:VIC-33-4
Size:76.2*25.4*(1.0~1.2)mm
Specification:12 pcs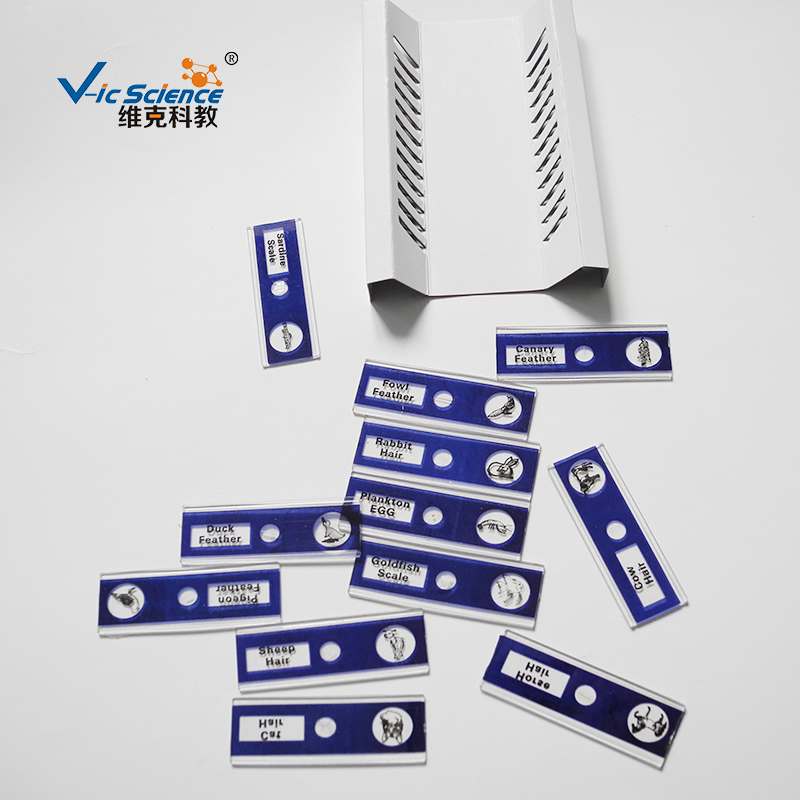 Zoology And Botany Slide Listing
Plankton egg
Cat Hair
Rabbit Hair
Sheep Hair
Cow Hair
Duck Feather
Canary Feather
Horse Hair
Pigeon Feather
Fowl Feather
Sardine Scale
Goldfish Scale
Product Categories : Microscope Prepared Slide > Plastic Slide