Microscope Prepared Slide Introduction
Child Biology Plant Slide
1.This is a 12-piece very nice Microscope Prepared Slide set of various plants, insects and animal tissues.
2.They are premium, accurately stained and machine cleaned slides that will give a harp image.
3.All slides are carefully labeled for easy reference.
4.This product according to the national standards promulgated, in based on be fresh, timely, no lesions, on dyeing processing, makes every effort to display the color clear, clear structure, parts, organs, uniform, coordination, be neat and beautiful in appearance, structure is easy to see clearly.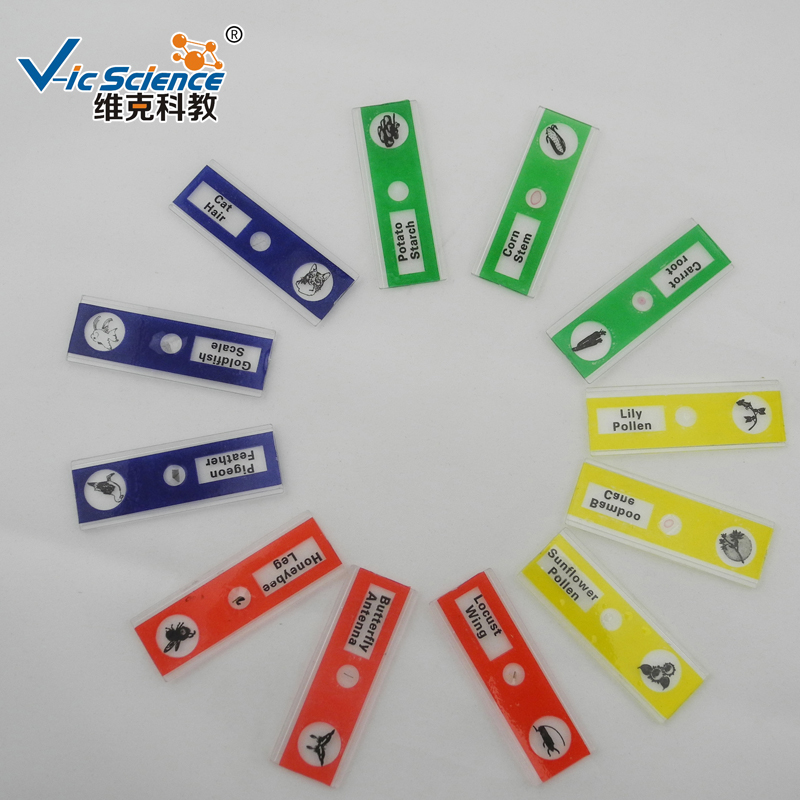 Plastic Slide Parameters
Product Name:Plastic Prepared Slides For Little Children
Product No.:VIC-33
Size:76.2*25.4*(1.0~1.2)mm
Specification:12 pcs
Plastic Slide Microscope Slide Listing
Cat Hair
Pigeon Feather
Goldfish Scale
Honeybee Leg
Butterfly Antenna
Locust Wing
Sunflower Pollen
Lily Pollen
Bamboo Cane
Potato Starch
Corn Stem
Carrot Root
Product Categories : Microscope Prepared Slide > Plastic Slide