Medical Science Model Introduction
The model shows the spine, nerve roots, spinal arteries, intervertebral discs, chest cartilage deepened in green, and a three-piece skull and siblings. It may be employed as a visual aid in the instruction of anatomy to the students.


Medical Skeleton Model Details

This model features spinal column, nerve roots,vertebral artery, a herniated disc, cartilage highlighted in green, removable 3-piece skull and extremities.



Human Anatomy Model Parameters
Product Name: Skeleton with Spinal Nerves
Product No.:VIC-102A
Size: 85cm
Packing Specification: 6pcs/carton, 74x33x52.5cm, 14kgs
Skeletal System Model Photo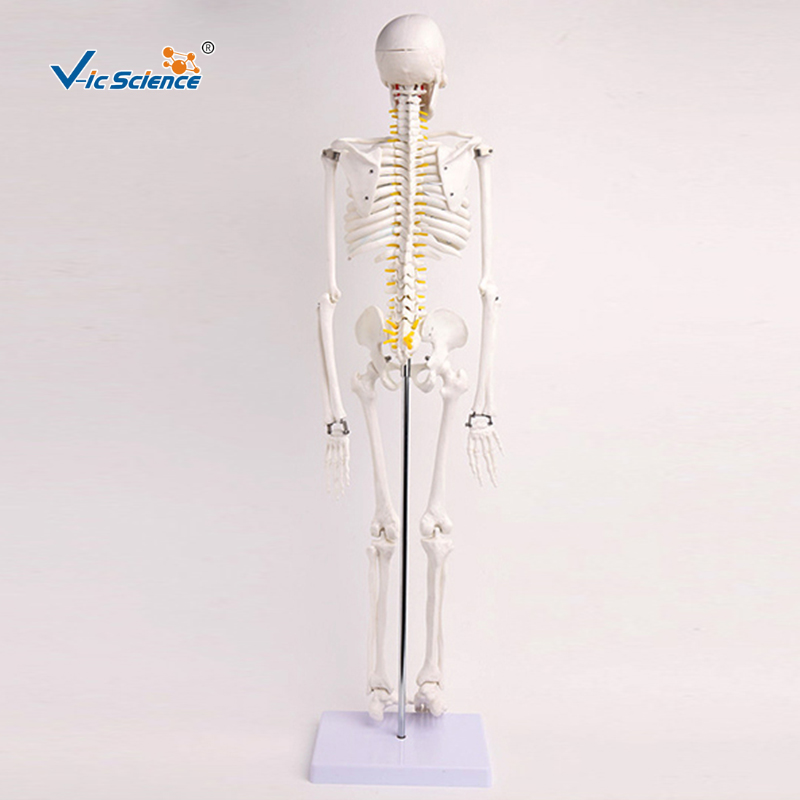 Product Categories : Human Anatomy Model > Skeletal System Model