Medical Science Model Introduction
The human skull is the bony structure that forms the head in the human skeleton. It supports the structures of the face and forms a cavity for the brain. Like the skulls of other vertebrates, it protects the brain from injury.



Medical Skeleton Model Details

This model is painted to show the muscles. The left side of the skull shows the points of origin (red) and the points of insertion (blue) of the muscles.



Human Anatomy Model Parameters
Product Name: Life-Size Skull with Painted Muscles
Product No.:VIC-104B
Size: Life-size
Packing Specification: 18pcs/carton, 49x45x54cm, 19kgs
Skeletal System Model Photo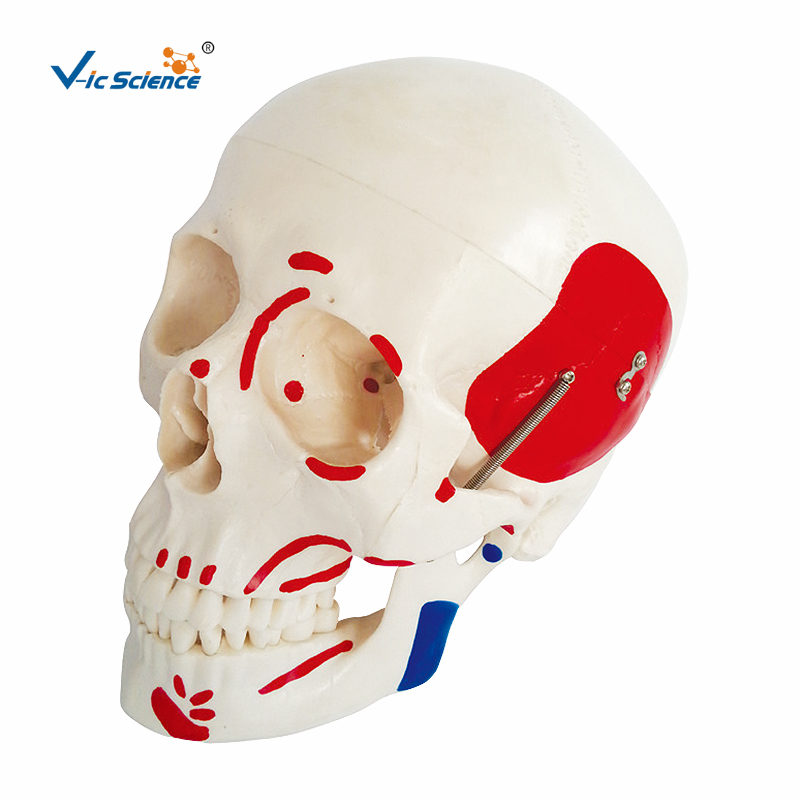 Product Categories : Human Anatomy Model > Skeletal System Model