Medical Science Model Introduction
This model depicts the position, course and distribution of main arteries and peripheral nerves of the human body. It may be employed as a visual aid in the instruction of anatomy to the students.


Medical Skeleton Model Details

This is advanced model of XC-104 life-size skull, bones painted in different colors for precise study. Can be disassembled into 3 parts.


Human Anatomy Model Parameters
Product Name: Life-Size Skull with Colored Bones
Product No.:VIC-104C
Size: 19x15x21CM
Packing Specification: 18pcs/carton, 53x39x55cm, 18kgs
Skeletal System Model Photo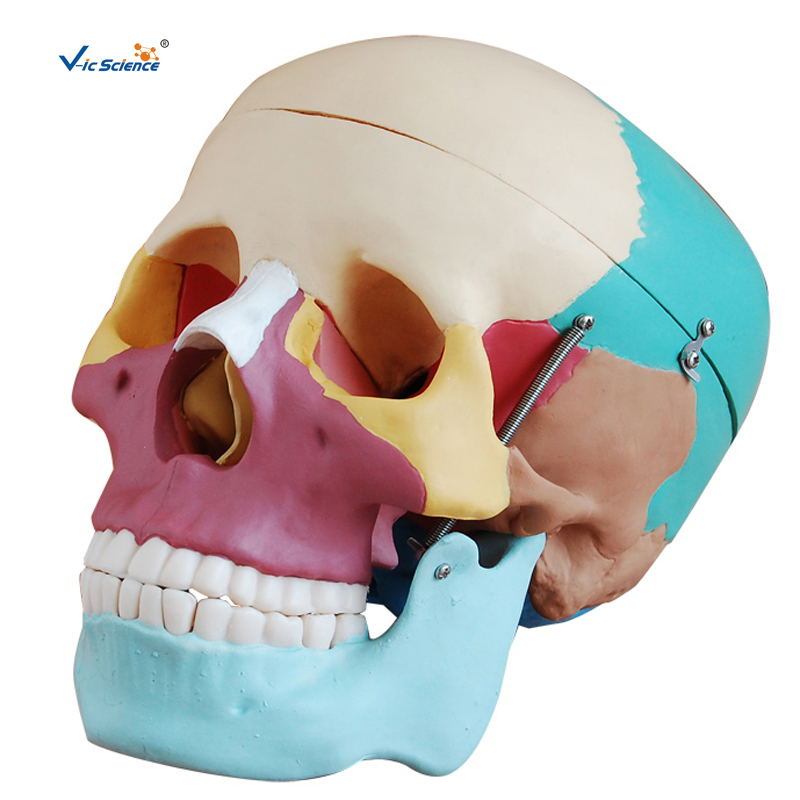 Product Categories : Human Anatomy Model > Skeletal System Model