Medical Science Model Introduction
This model depicts the position, course and distribution of main arteries and peripheral nerves of the human body. It may be employed as a visual aid in the instruction of anatomy to the students.


Medical Skeleton Model Details

This model shows all significant features of each vertebra, including spinal cord, nerve roots, the vertebral artery, a herniated disc and vertebral notch etc. Special features include: flexible vertebral column, sacrum, occipital bone, vertebral artery, all nerve branches and herniated lumbar disc.



Human Anatomy Model Parameters
Product Name: Life-Size Vertebral Column

Product No.:VIC-107
Size: Life-Size
Packing Specification: 2pcs/carton, 80x32x39cm, 7kgs
Skeletal System Model Photo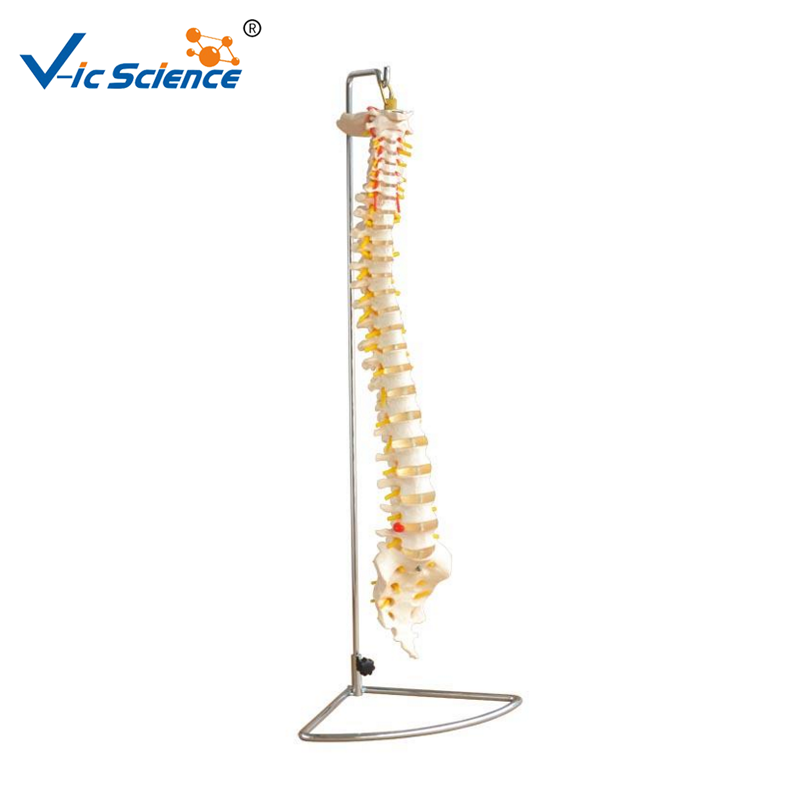 Product Categories : Human Anatomy Model > Skeletal System Model