Medical Skeleton Model Details

Consist of 3 medially divided lumbar vertebrae with intervertebral discs. For comparison, the upper section shows healthy bone structure, The middle section shows osteoporotic bone structure and the lower section shows advanced osteoporotic bone structure with flattened plates, deformation and decreased mass. For detailed study the vertebrae can be removed from the stand.


Medical Science Model Introduction
This model is suitable for middle schools and medical schools to explain the human body at the time of the bones, so that students understand the relationship between bone scaffold and physical understanding of various shapes and characteristics of different types of bone surface and form relationships joints.

Human Anatomy Model Parameters
Product Name: Cutaway Osteoporosis

Product No.:VIC-134
Size: Life Size
Packing Specification: 32pcs/carton, 62x29x29cm, 14kgs

Skeletal System Model Photo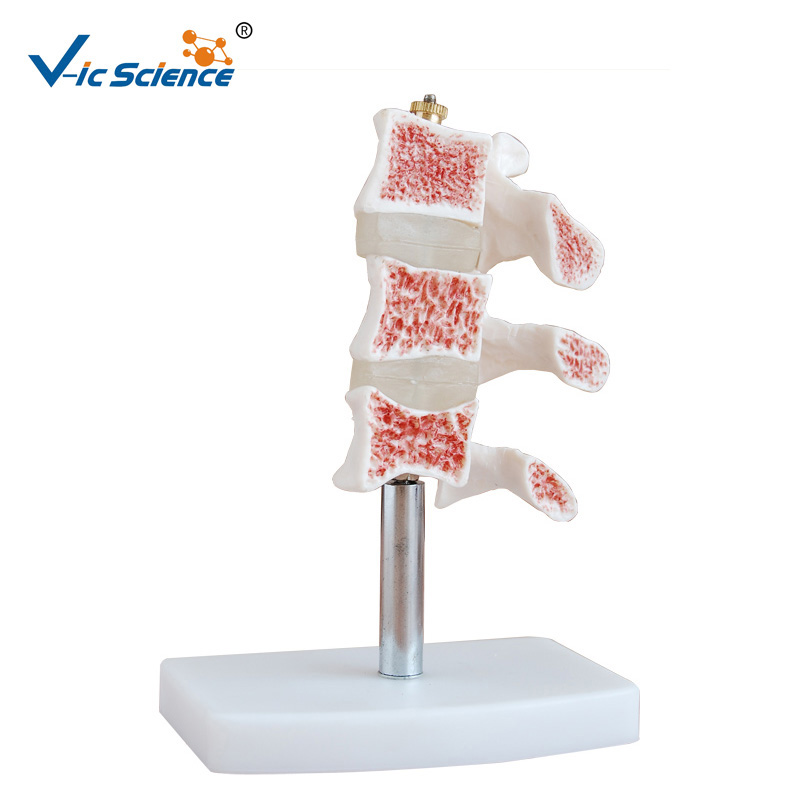 Product Categories : Human Anatomy Model > Skeletal System Model