Medical Skeleton Model Details
This deluxe muscular model shows in great details the anatomical structure of the leg. The superficial and deeper muscles, vascular structures, nerves and ligaments are all accurately represented.
The following parts are removable:
-Sartorius
-Long head of biceps
-Gluteus maximus
- Soleusm
-Gastrocnemius
- Gracilis
- Semitendinosus and Semimembranosus
- Rectus femoris
- Extensor digitorumlongus
- Sole of foot
- tensor fasciae latae.
Human Anatomy Model Parameters
Product Name: Human Anatomical Model - Muscle of Human Leg (13 Parts)
Product No.:VIC-337
Size: Life-size
Packing Specification: 1pcs/carton, 109x26x23cm, 11kgs
Medical Science Model Introduction
SUITABLE FOR
It is an ideal teaching mold for medical school teaching or clinical operation demonstration, and the patient's medical knowledge.
HIGHT QUALITY
Made of environmentally friendly PVC material, hand made.
APPLICABLE SCENE
This anatomy model is perfect for the doctor's office, anatomy classroom, or study aid.
Skeletal System Model Photo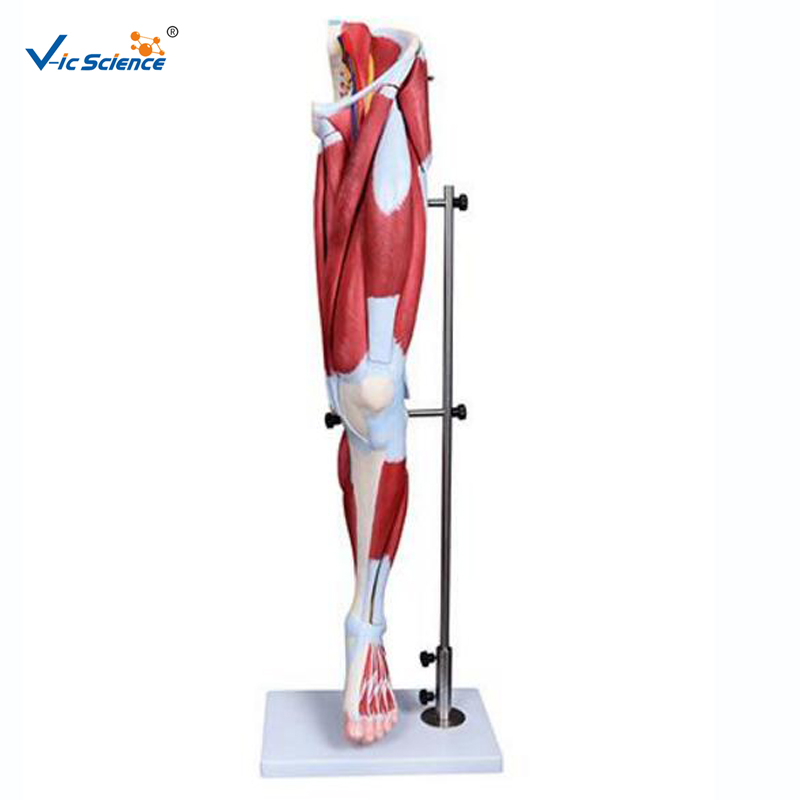 Product Categories : Human Anatomy Model > Skeletal System Model